November 4, 2007
The weather was perfect. Cool and sunny. Bob has several apple trees behind the barn, and they produce fruit consistently, but the worms, birds, and deer get to them long before any humans. I liked the picture.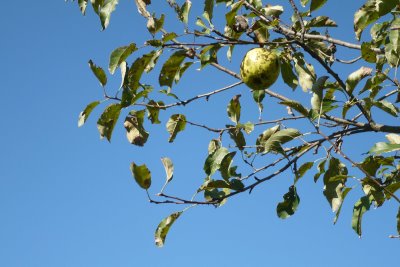 This shed is missing part of its roof, it's been shored up repeatedly in the back, and it's on the docket to be replaced by a pole barn. But there's been talk of that for four or five years with no progress as of yet. I smell a vacation project for me some time in the next few years…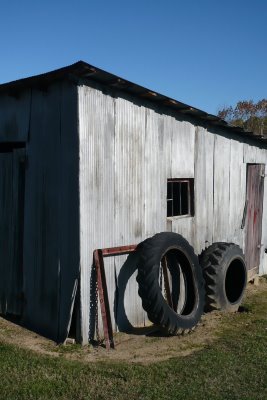 Keys to note here: 1) no polarizing filter or digital editing were used to make this sky appear any more blue than it was, 2) the open bay to the left of the bulldozer…is where the tractor will once again reside once it is finished being fixed (Alana announced that, "Daddy broke the tractor" several times this weekend!), and 3) behind the shed is the barn and, off in the distance is the hunting cabin and the storage shed next to it, so you get some feel for the main architectural features of the property.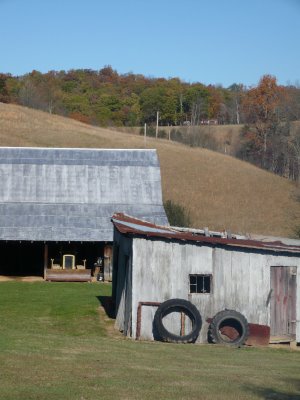 One more shot of several of the buildings at the farm.