January 31, 2009
We had our first real weather of the season last week, which resulted in school closures on Wednesday and then again on Thursday. On Wednesday, I initially thought I was going to slog my way into the office (I was slated to go into the office that's pretty close to our house), but ultimately opted just to work from home.
Benton and Carson's school already had a scheduled two-hour "late start" day, so Julie had planned to have breakfast at our house with the Homons (next door) and the Carlins (several more houses down). That, clearly, smelled like it was going to turn into an all-day event, which it did.
At one point, I stepped out of my home office to the following scene in our entryway: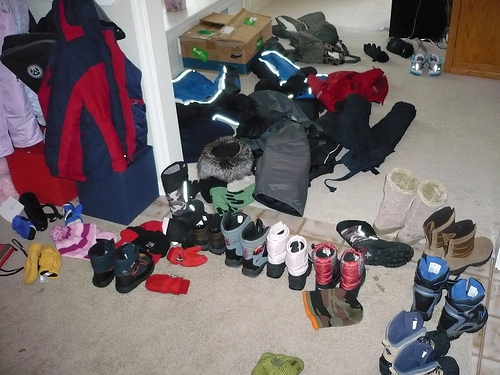 Later, once I'd decided I definitely wasn't heading into the office at all, I headed upstairs between calls to change into more casual clothes and found the following on our bed — ostensibly decompressing from outdoor activity by watching a little TV: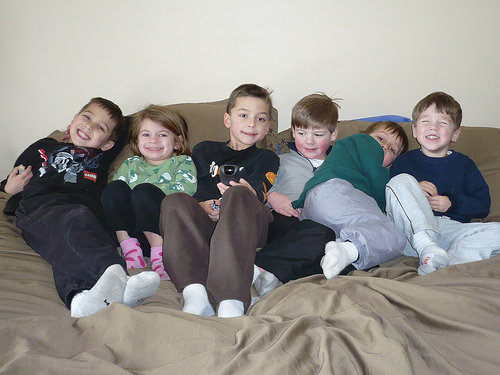 In order: Austin, Alana, Carson, Andrew, Nate, Jack (Benton was down the street building a fort out of chunks of ice at another neighbor's house).