June 1, 2010
Benton's baseball season officially got under way last weekend. The team has been practicing for a couple of months, and the first scheduled games of the season got rained out. Benton told me on the ride home that he officially has four different pitches he now throws effectively (none of them are risky arm-wise — just varying speeds and release points). I don't know if they all include the same fierce grimace: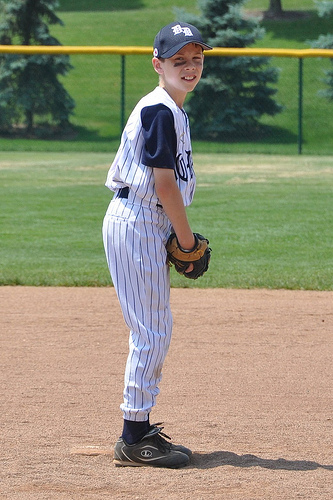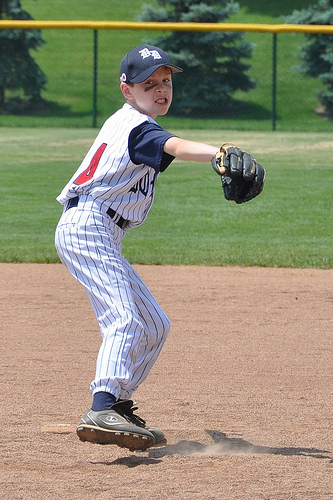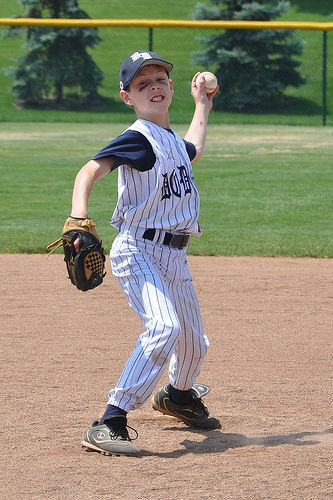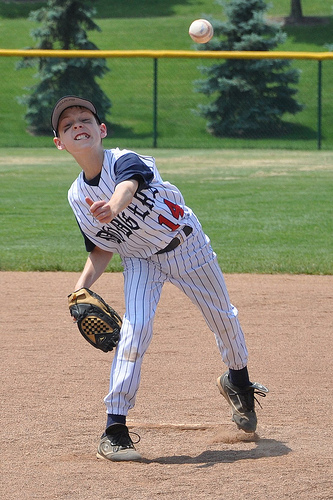 Benton pitched 3.0 innings in the first game and then briefly came in in relief in the second game for 0.2 innings. To date, he's sitting on a 0.00 ERA, but it's a bit early in the season to get too excited about that! He caught a pop-up while he was pitcher for one putout, and, in the second game, he caught a fly ball to deep center field. By his own description, he's seen better days offensively, but it was still respectable: 4 official at bats that include 1 strikeout and 1 hit (a single), 3 walks, and he scored 2 runs. So, he's started off the season batting .250 but with a .571 on-base percentage (but who's counting?).
Unfortunately, the Dublin Dodgers dropped the first game 9-5 and fought to a 9-9 tie in the second game. But, the team has clearly improved over the past few seasons, and is starting to have some consistent hitters who regularly hit for power. In other words, the games are just that much more fun to watch!