June 19, 2010
After the Love-Eades Family Reunion and swinging by the fountains in Richardson, we headed out of Dallas to visit with my dad's side of the family at their place on Lake Whitney. My cousin came up as well, so we also got so see her and her oldest two kids. All of the kids clicked really well (Alana didn't have anyone of her gender or age range, but she had a doting great-aunt, first-cousin-once-removed, and grandmother, so she made out all right!).
The second cousins briefly pause for a group photo (Benton, Carson, Nathan, TJ, Alana):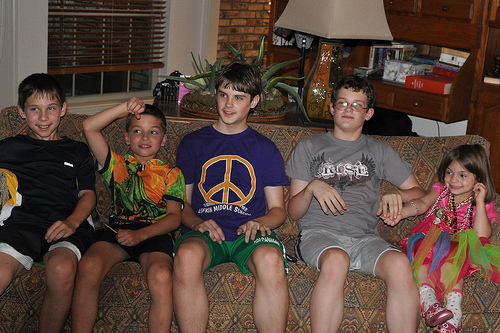 The highlight of the day there was taking out Uncle Garry's pontoon boat and introducing the kids to tubing and kneeboarding. Nathan and TJ are old hands at both, and they coached and instructed Benton and Carson along the way.
Carson and TJ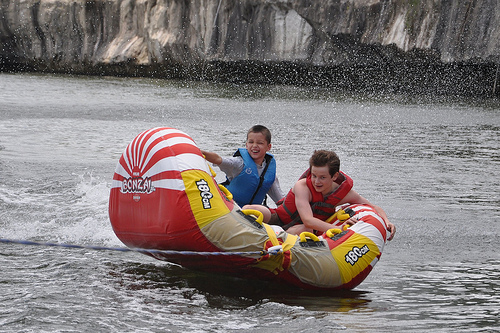 Nathan and Benton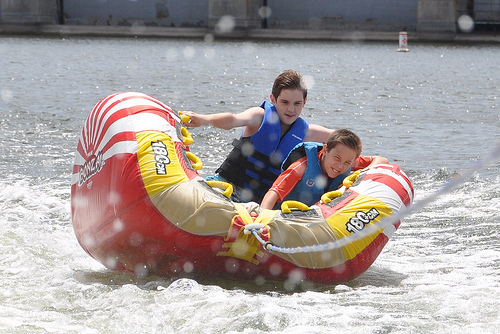 Carson on the Kneeboard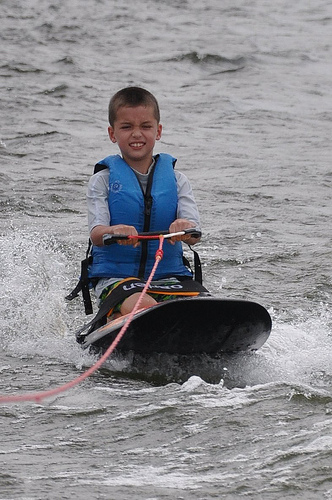 Benton on the Kneeboard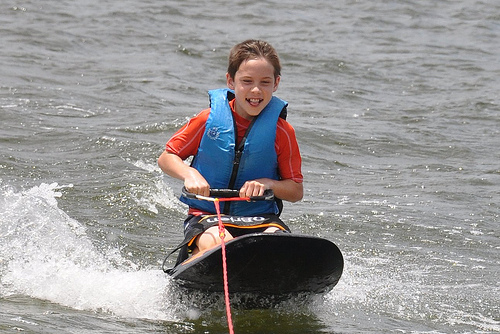 Alana and Boppa (thumbs-up means "go faster")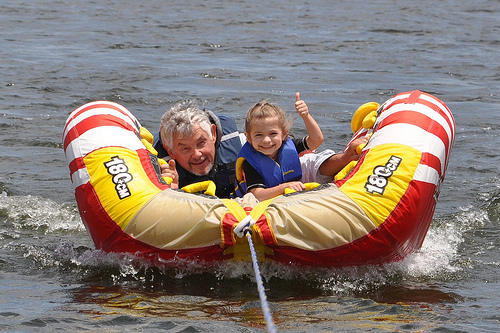 Alana and Julie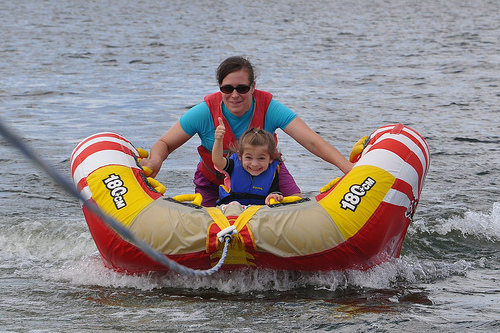 J and Alana Swimming off the Boat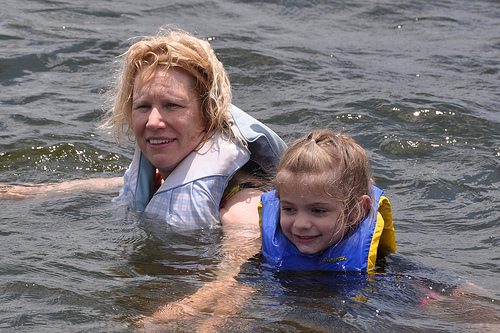 And, as usual, I have another dozen or so pictures from that leg of the trip posted in a photo set on Flickr.