July 31, 2011
Hmmm…nothing like writing Part 1 of our summer trip and then not following up with Part 2 until two weeks later! Since that first post, I've made trips to New Orleans and to Austin, which, when shoehorned in amongst work, has kept me pretty busy. Better late than never, though, right?
After leaving Julie's aunt and uncle's place in Angliers, Quebec, we drove 13.5 hours east to my parent's cabin on Rangeley Lake in eastern Maine. Several weeks later, the single photo of our entire trip that continues to spring to my mind is this one of Carson jumping off the end of their dock: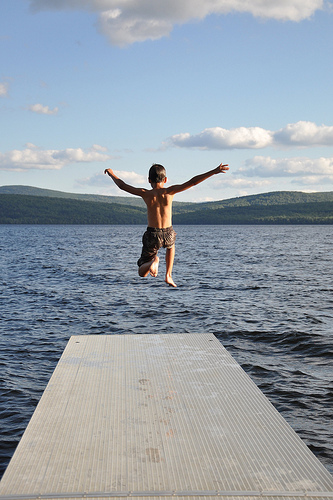 Benton got to try out my dad's scythe, which is a left-handed job (as Benton and my dad both are), and which they'd discussed previously, so Benton was curious to get his hands on it when we arrived: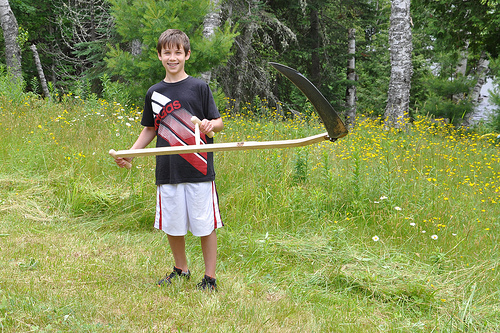 He also got a lesson in sharpening the blade: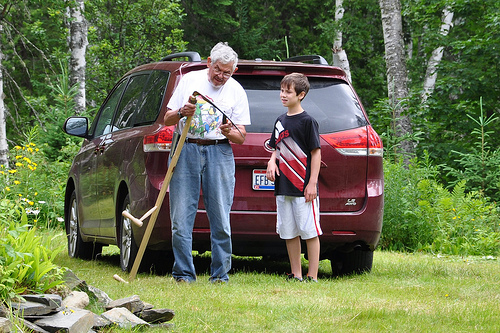 A view from the cabin driveway looking out through the trees to lake (multiple images combined and then enhanced for this effect):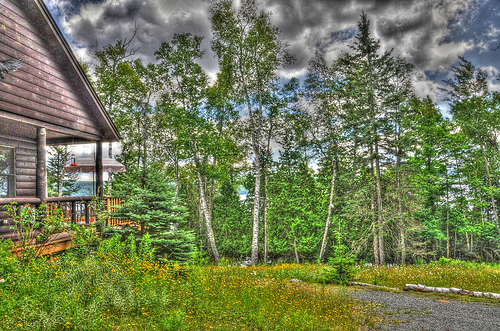 Lounging on the deck — Alana and Carson engrossed in needlepoint while J reads to them (A.A. Milne, I believe, but I may be mistaken on that):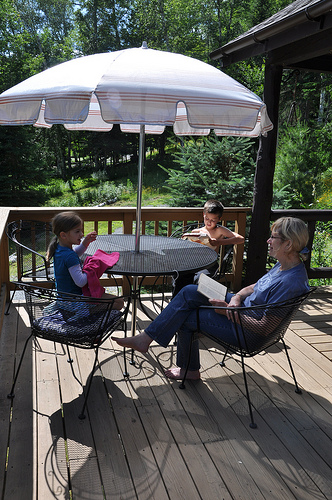 Benton and I kayaked 2 miles into town one afternoon: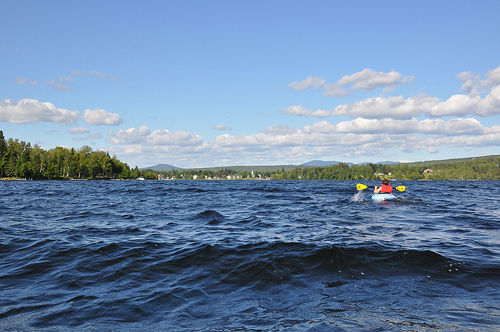 On another morning, Julie and I canoed into town while Benton kayaked, and we had breakfast at Mooseley Bagels. The view from our table: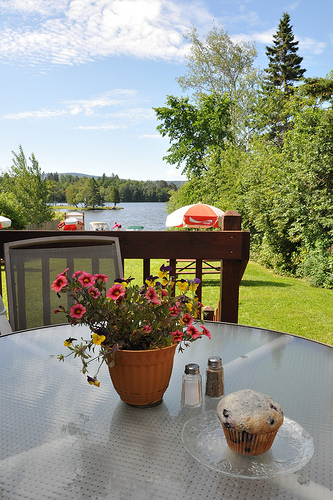 My parents then brought Carson and Alana to town, and Julie, Alana, and I paddled back, with Carson kayaking.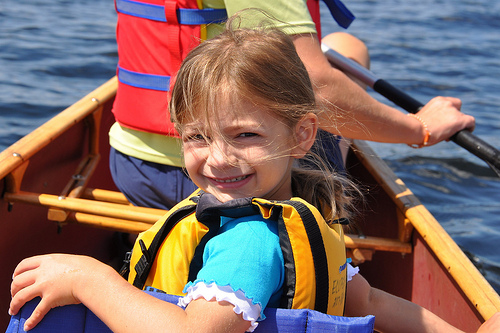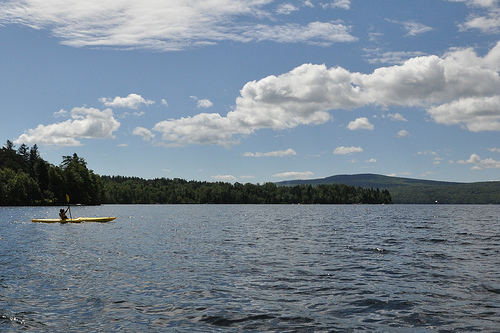 Carson's paddling time was pretty brief before ran out of gas. We tied him to the back of the canoe and towed him the last 1.75 miles into an increasingly strong headwind. At the same time, Alana took occasional turns paddling…with Julie's paddle (we'd forgotten to grab a 3rd paddle for her to use)…from the middle of the boat. THAT was the longest 2 miles I think I've ever paddled.
More pictures in a couple of subsequent posts!