January 16, 2012
As is now officially a tradition (ugh!), we spent New Year's Eve bouncing around a couple of houses on our street — the party started next door and then moved a few houses down for the latter half of the evening and to ring in the new year (neither Carson nor I lasted that long).
Alana, foolishly, neglected to ask for another pony (or six) while she was adorned with pigtails (the pigtails being a rarity that make her father even more malleable to her whims than he normally is). But, she did proudly show off her pierced ears, which were just past the point where she was able to start switching them out with choices from the array of styles she received for Christmas.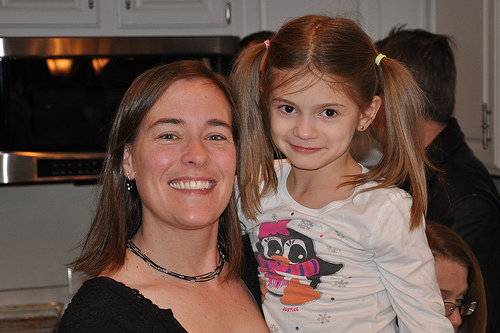 Meanwhile, downstairs, Benton and Carson got so involved with their respective handheld devices that they didn't realize they'd actually been sitting next to each other for more than 3 seconds without requiring adult intervention. I was optimistic all year long that it would happen at least once in 2011, and they squeaked in under the wire.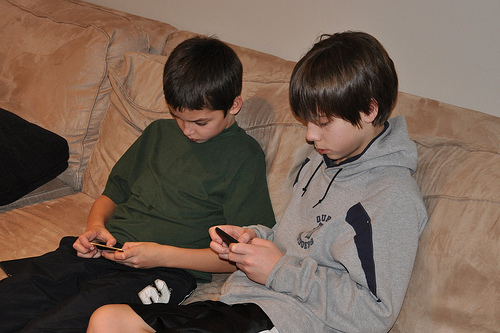 And, not one of our kids, but I'm including the picture anyway, because this picture of "'Taterhead" just makes me chuckle (I simply can't look at this picture without thinking, "Yes, he IS!"):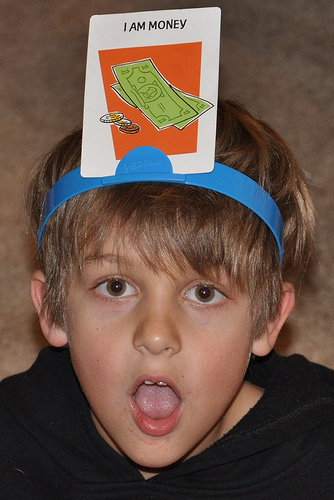 He wasn't just walking around wearing this on his head — it was a part of a game he was playing with several of the other kids: