January 1, 2008
A couple of weeks before Christmas, Julie's aunt, uncle, cousin, and cousin's two sons drove down from Cleveland/Wadsworth to make buckeyes (peanut butter and chocolate) and Christmas cookies. Alana really got into "painting" the cookies: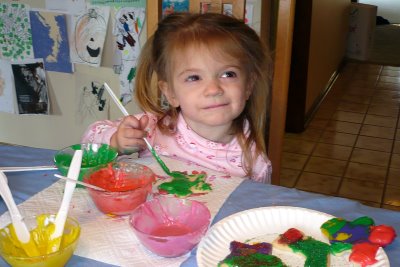 At school, Benton had a multi-week "heritage" project. He chose Poland and did quite a bit of research, which resulted in the following display: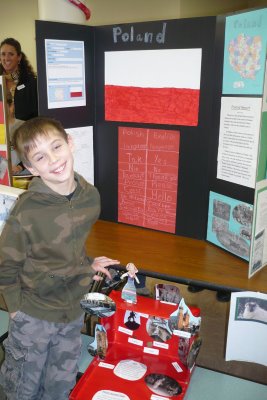 On the same day that Benton's class presented their projects, Carson's class made gingerbread houses.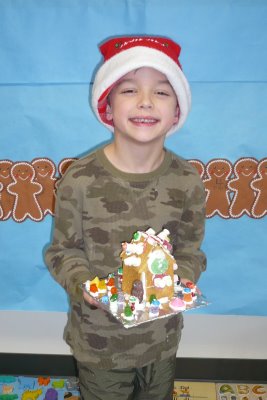 As for me, I spent some time straightening up my home office over the holidays, which resulted in a clean, flat work surface. Approximately 30 seconds after said straightening was completed, Benton's and Carson's projects appeared on it to fill it up. I think Julie finds me more attractive when my face is red and there is a bulging vein on my forehead.