April 29, 2009
Ever since my mom was in town and she, Julie, and Benton made a run to the bike store to get Benton a new bike for his birthday, Julie's been dropping hints about how summer's coming, Alana's good on her bike but-can't-really-go-long-hilly-distances, and how they have these tow-along-bikes that might be just perfect.
Once I talked her down from the 7-speed version, and after a little research on the 'net, and with Mother's Day looming, I asked if maybe this would be a good, early, Mother's Day present. 'twas!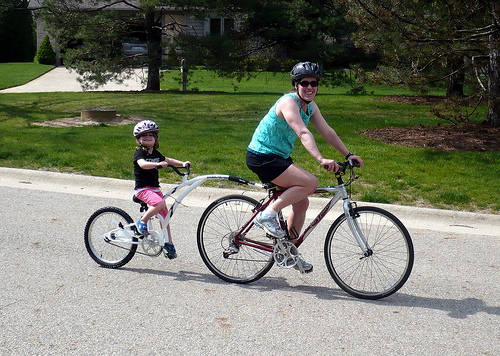 Alana is thrilled with it. As is Julie.
Father's Day, I suspect, will be a "hitch" for my bike.