June 17, 2009
Julie commented 75% of the way through our trip to Austin that, despite the long days (all three kids were collapsing into bed at the end of each day), there were shockingly few full-blown meltdowns. More surprisingly, the kids all had extended bouts of cooperatively playing with each other.
One example is this picture of Carson…or is it Alana…or…it's both!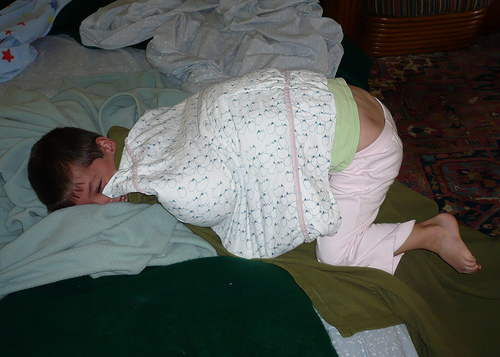 They got into wrestling with blankets and pillowcases over their heads and had a ball: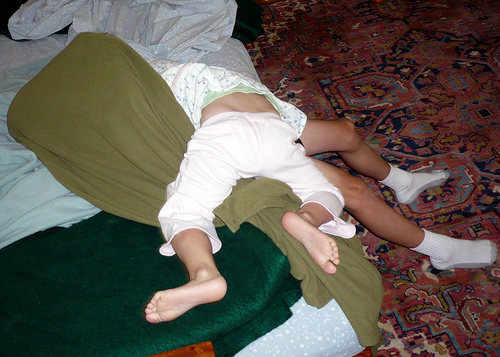 They even cooperated in the hot tub!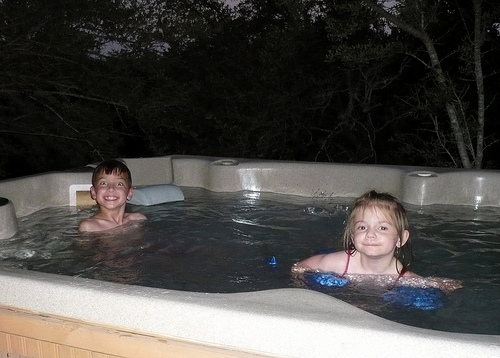 And posed for a future Then and Now picture: