August 9, 2009
Julie won a gymnastics birthday party in some sort of silent auction fundraiser, which meant Alana's birthday theme was pre-ordained. It worked out well (Benton and I missed it due to one of his baseball games).
There was a good mix of kiddos (the beauty of neighborhood hand-me-downs — only one of the boys in this picture actually has any Texas roots…yet two of them are wearing Longhorn shirts):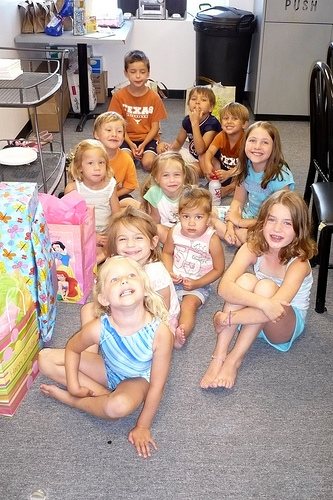 Including a number of girls from the 'hood: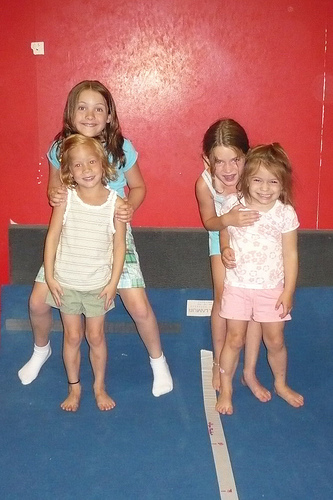 The facility had a "pit":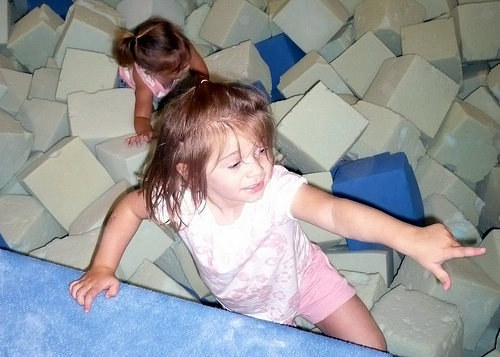 Of course, what's really important is the cake!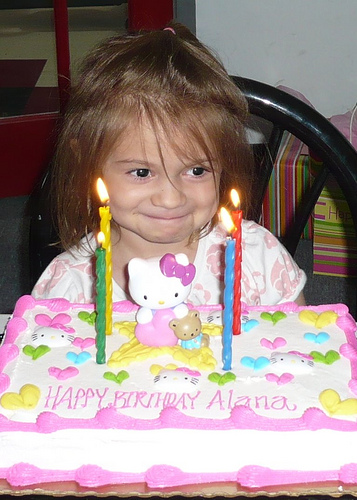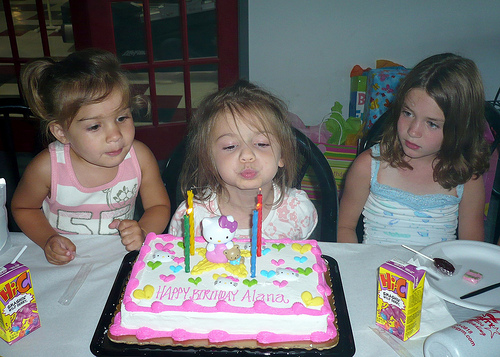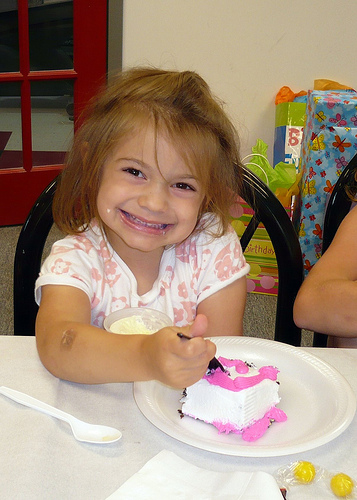 And, later, a couple of the more photogenic presents, like this swimmer's ensemble from her grandparents: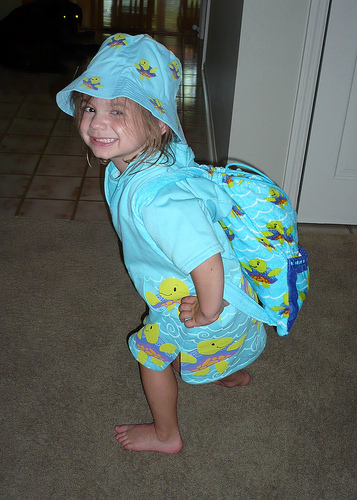 And this pink baseball bat and glove, from her dad: