October 25, 2009
After a recent post, my dad commented that it didn't look like the colors had really started turning up here yet. That was just what I (had not) managed to take pictures of!
Alana and I went for a little walk (scooter ride in her case) yesterday and saw some pretty vivid colors.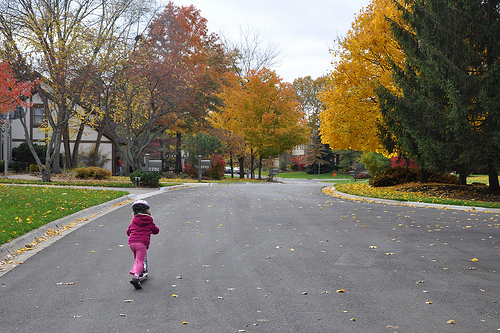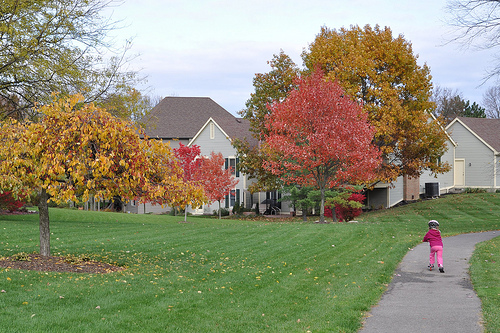 This little fellow is staked out in his backyard quite a bit — he seems to have gotten used to us enough that he wasn't racing back and forth barking like mad.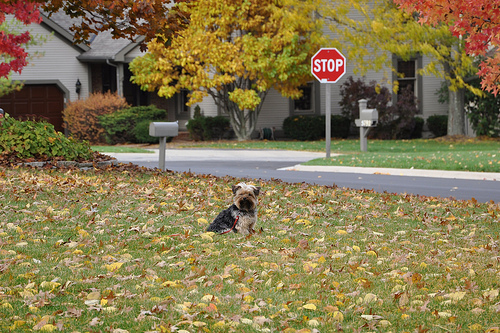 After we got back, Benton and a friend were kicking a soccer ball back and forth in the road — it's the neighbor's house behind him that really has some neat coloring in his tree (and some neat Halloween decorations).