July 24, 2010
I suck at remembering birthdays. Hell, I barely know what day of the week it is sometimes.
But, early last year, I had a long and rambling post whereby I tried to nail down the exact date that Julie and I met each other. That date, it turns out, was March 23, 1990. Given that, I calculated that, as of today, Julie has hit one of those completely arbitrary milestones in her life: her husband has been in it for as much of her life as he was not in it. Or, to put it another way, she's now been on a never-ending downhill slide relationship-wise for half of her existence.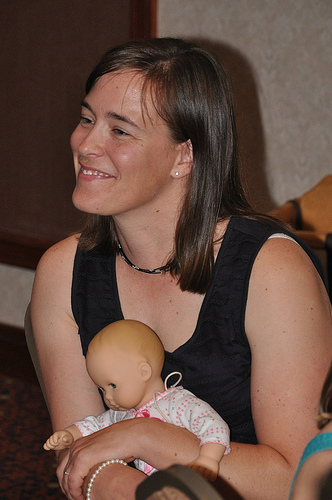 It's worked out well for me!