March 29, 2011
The last leg of our trip was to Niagara Falls — the Canada side. Julie, who manages to plan these sorts of things perfectly, landed us a room at the Embassy Suites with quite a view: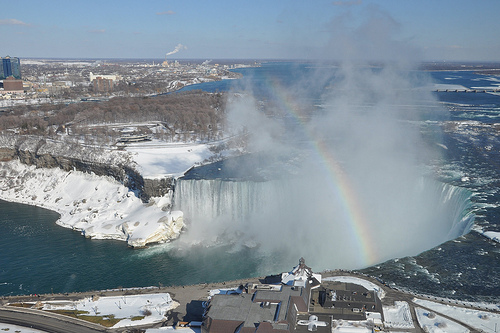 I couldn't resist seeing if I could get decent pictures at night…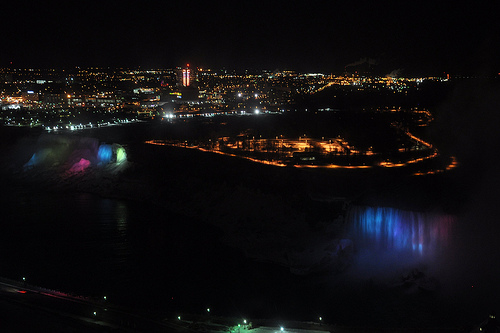 …and as the sun came up: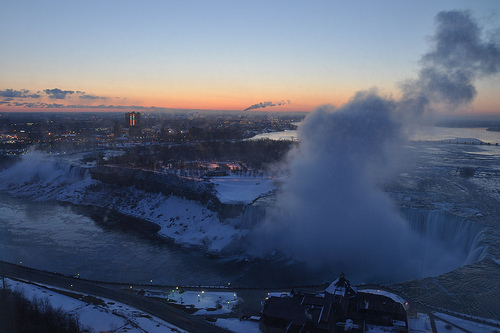 Not bad, although I decided to hop in the shower while waiting for the sun to come up…and missed the actual sunrise!
It was chilly, but we spent a little time on the upper observation deck for the falls: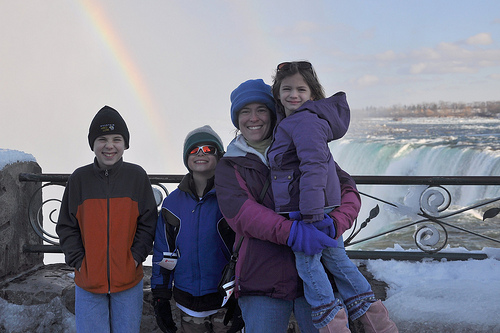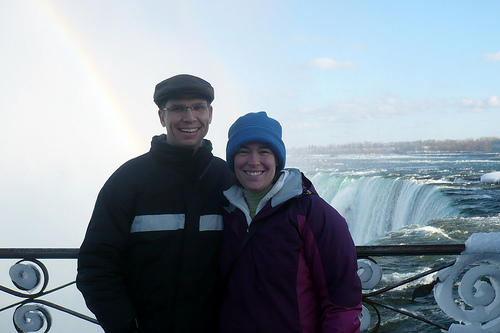 Carson picked up a new pair of sunglasses and was perfectly happy to bundle up to stay warm — shown here as we waited for the shuttle to take us down to the falls: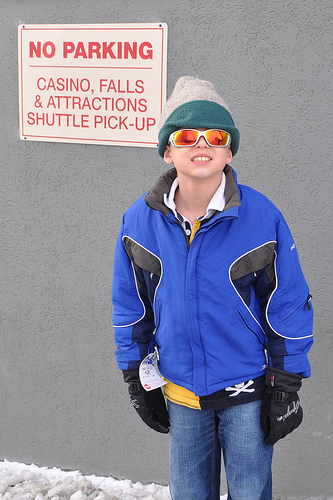 And, always good to ham it up, Carson snagged my hat at the hotel and struck a pose: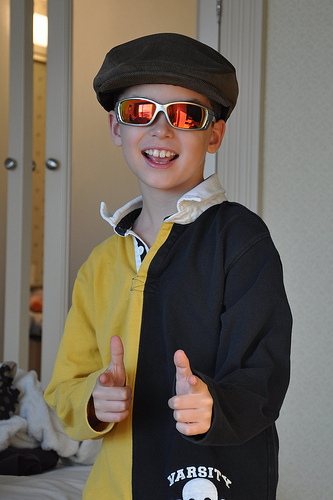 On Friday morning, I was up earliest, and Julie then woke up. I was sitting in a chair reading a book, and Julie was lying in bed reading as well. Alana woke up, looked at me, looked at Julie, then reached over to the nightstand and grabbed her book: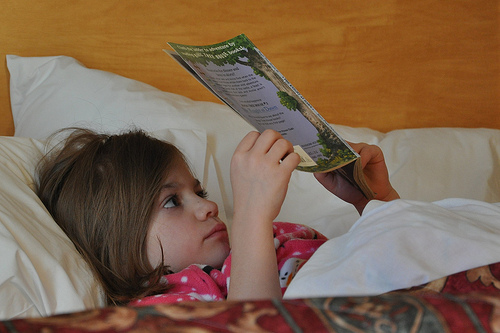 Possibly my favorite picture of the whole week. The mist coming up from the falls coats all of the trees, light posts, balustrades, etc. with ice. While waiting for the shuttle bus, I had the kids step inside one of the trees — cute shot, if I do say so myself!