May 22, 2011
Saturday, May 21, 2011.
9:00 AM — Benton's first soccer game of the end-of-season tournament
Sanga (Benton's team) wins…although the camera caught Benton getting burned by an opposing player right in front of the parents' sideline (for which he received some lighthearted ribbing…and proceeded to almost get the giggles on field):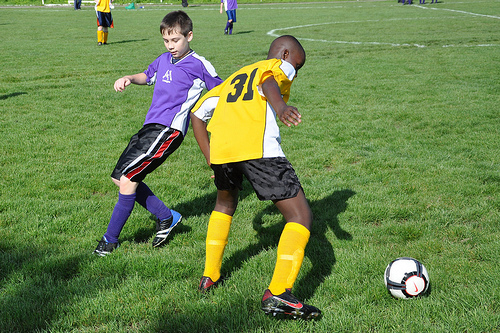 10:30 AM — Benton's second soccer game of the tournament
Again, Sanga wins, so they remain in the tournament.
Benton and one of his really good friends (as in "go-to-the-farm good friend") were the defenders for the duration of the tournament and showed some really good hustle: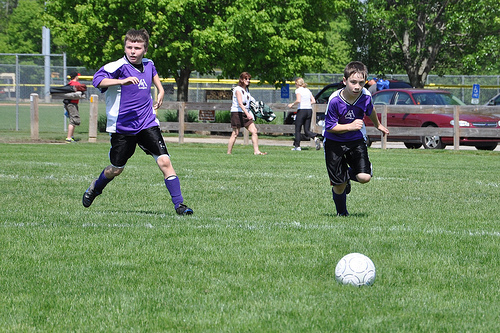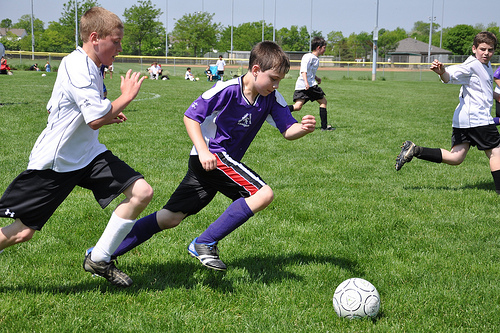 Benton commented as we were driving home that he really enjoyed his teammates. A high five with Brandon after Sanga scored a goal: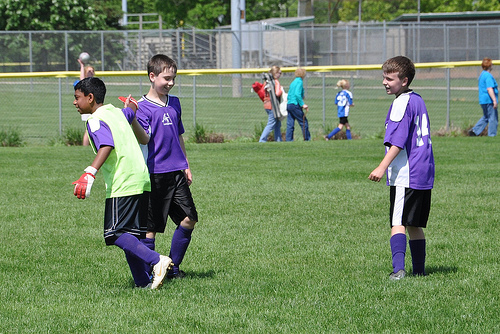 Carson keeps himself entertained
Carson split his time between the playground at the soccer fields…and practicing his newfound anime-drawing skills: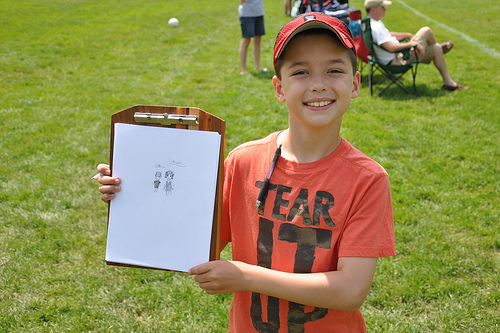 11:00 — Alana's last game of the season
Not the most aggressive player, but she did get a breakaway and make it all the way down the field to score a goal.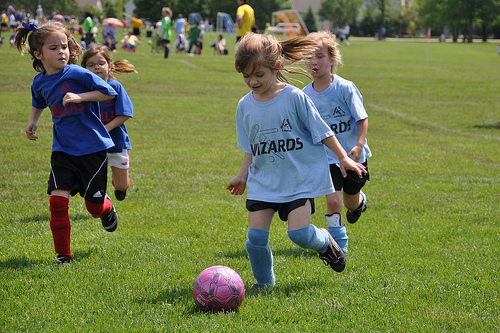 12:00 PM — Benton's third game of the day
Sanga lost a close game, which ended their run in the tournament (if they'd won, they would have played in the championship game):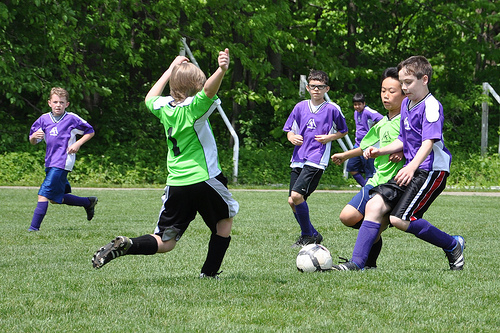 His "ballsiest" play of the day…: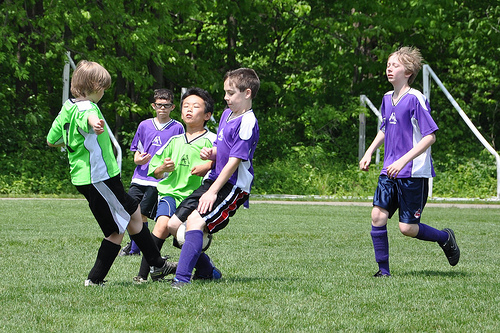 Alana took Julie's phone and found some shade to pass the time: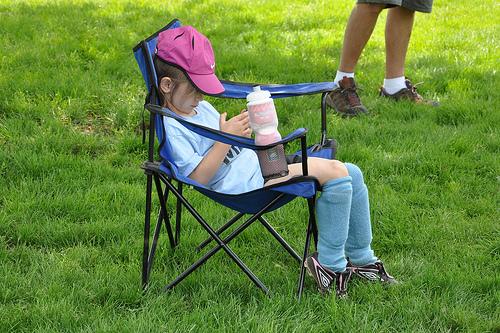 We then headed home with instructions to all three kids to go veg' in any way they saw fit (I got to fight a week's worth of heavy lawn growth with the mower, while Julie finished getting the garden planted). Then, at 4:45, Benton and I headed down to Ohio State for the start of the Dublin Dodgers baseball season.
6:15 PM — Benton's first game of a doubleheader to start the baseball season
Benton pitched the first three innings of the first game and had a great outing (and it's not just that he looked great with his pinstripes and eye paint):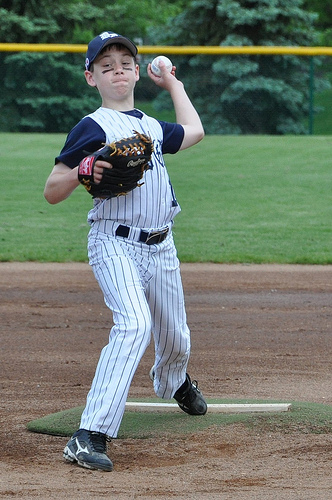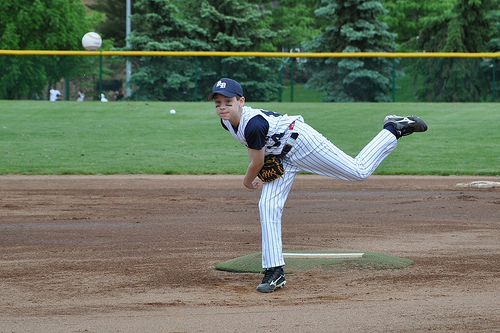 In his first pitching outing of the season: 3 innings, 10 batters faced, 1 hit, 35 pitches thrown, no runs, no walks, 4 strikeouts. So, he's looking at an ERA of 0.00 and a WHIP of 0.33. That won't last, but we agreed that I'd get into the batting cage with the pitching machine if he goes the whole season without a walk (that won't happen…but I'm also on the hook to embarrass myself that way if he hits a double; if he hits a triple this season, he gets to invite his teammates to come watch). The team went on to win the game and then drop the second game of the doubleheader. Benton's offense wasn't quite as strong, as he went 1 for 4 with 2 walks, a popup, and reached base on an error, so he's starting out batting .250 with a .500 OBP (all of which is pretty meaningless after two games…but I can't help myself). He was as bubbly about baseball on the drive home as he had been about soccer in the heart of that season.
He went straight to bed when we arrived home at 11:30 PM.