August 18, 2011
Summer's winding down, but we managed to squeeze in one more family trip before school starts. This one was a 9.5-hour drive (each way) to Cooperstown, New York, to see a friend play the first couple of games of a youth baseball tournament, to see the Baseball Hall of Fame, and to check out whatever other sites there were in the area (as it turns out, there are quite a few!). I'm going to add up the miles our minivan traveled from spring break through the end of the summer at some point, but the fact that the kids weren't even remotely fazed by 19 hours in the car from a Thursday to a Monday says something about their conditioning!
Julie — born a half a generation too late to really catch her calling as a travel agent — wound up scoring us a spot at a campground near town. It wasn't camping, exactly, as we stayed in a camper that was situated on-site, but it was fun and convenient!
The baseball: 104 teams from across the country. It kicked off with an opening ceremony followed by a skills competition on Saturday night, then 3 days of 2-games-a-day play for tournament seeding, followed by a single-elimination tournament. The Austin Bats went 4-2 in the seeding, so they wound up as the no. 36 seeded team. They then won their first two games in the tournament before losing to the no. 4 seed, which went on to ultimately lose to the no. 1 seed to just miss being in the championship game. Not a bad showing at all!
Saturday Evening at Dreams Park (HDR-Enhanced)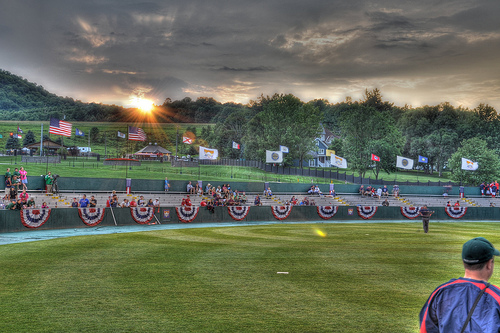 The Parking Lot of Dreams Park (the fields are down below in the background)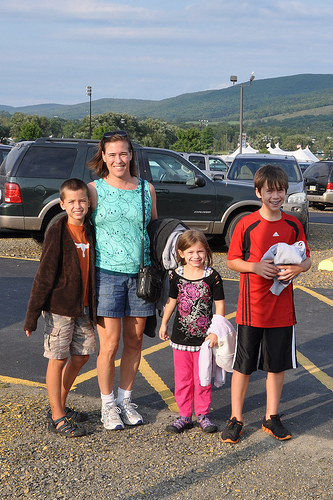 Just After the Opening Ceremonies: ~1,200 kids!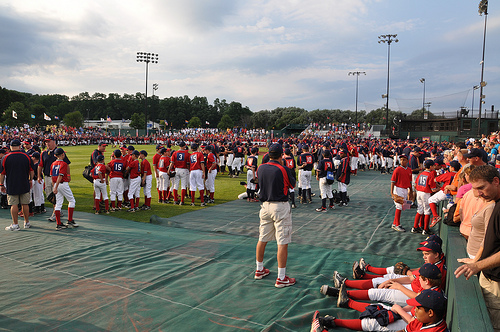 Jack — The Kid We Were There to See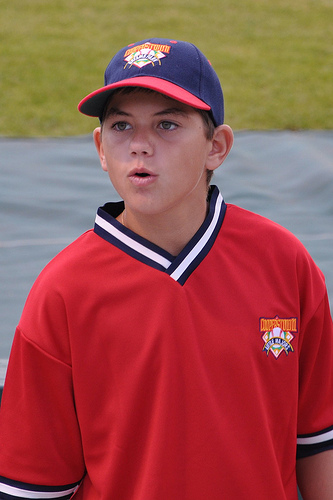 Jack Gets a Hit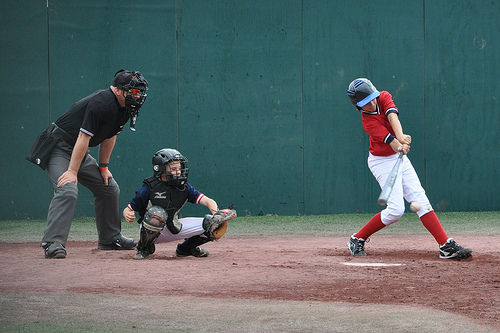 Jack Digs for First Base