October 18, 2011
Our camping frequency has dropped off dramatically since we've moved to Ohio, so we decided in the middle of the summer to simply pick a weekend and make it happen. The trip was in late September, and we opened up the activity to a range of friends. As it turned out, my sister flew up from Austin to attend, the Pages (with their three kids), one of my co-workers and his daughter, and another of Benton's friends all came. It turned out to be the right-sized crowd, and it was an easy-going, compatible bunch. We headed down to Hocking Hills, which is widely regarded as one of the more scenic areas in Ohio (and where we camped over Thanksgiving two years ago).
The boys devised a 2-on-2 football game that seemed to run semi-continuously throughout the weekend: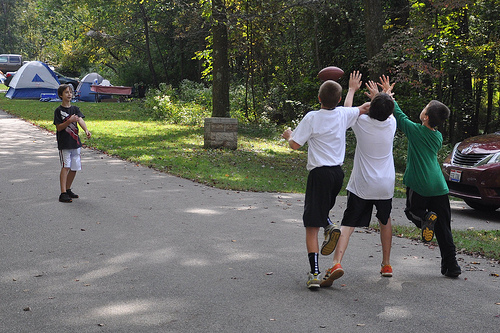 Alana and Claire were inseparable: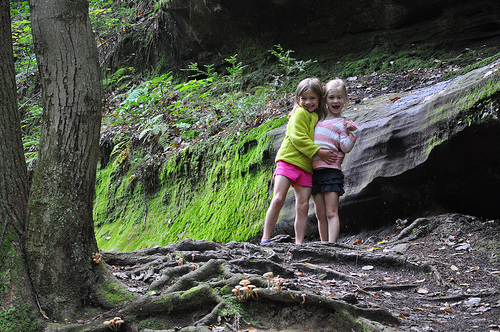 Drew and Ella at Upper Falls near Old Man's Cave: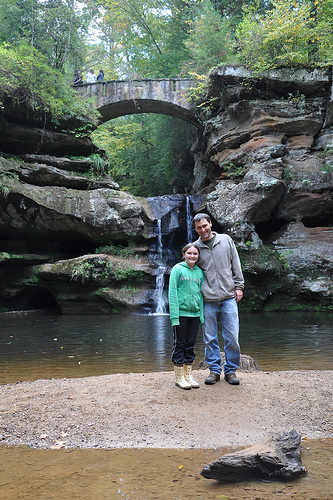 Alana at Old Man's Cave: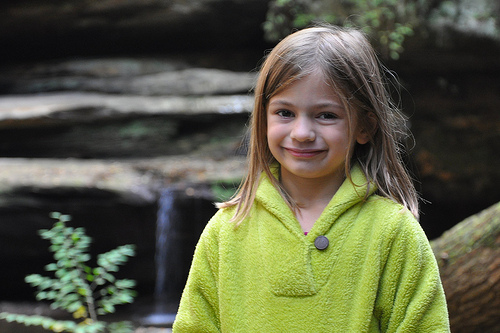 A walk in the woods — Julie, Amy, Ella, Drew:
Julie at the dam near our campsite: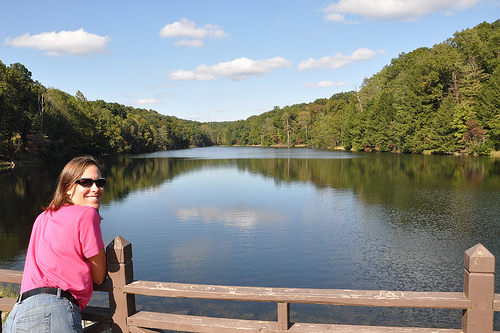 We ate well, with corn chowder, tamale pie, and pineapple upside-down cake for dinner on Saturday night: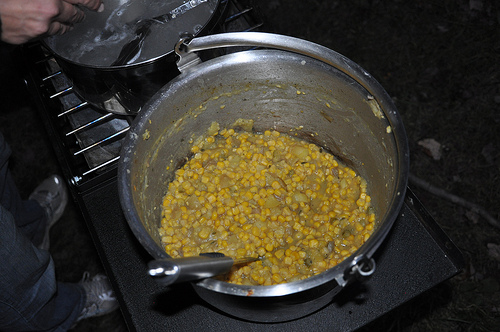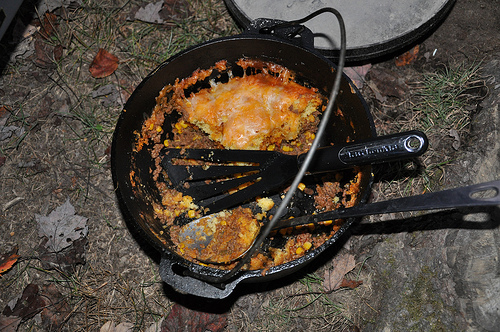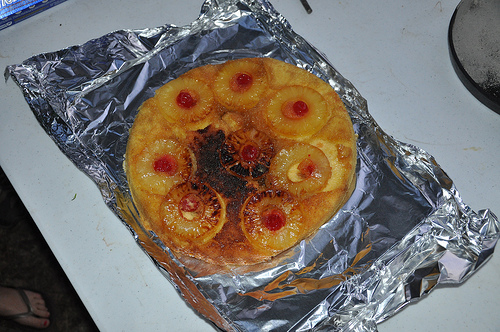 Randy was recovering from rotator cuff surgery, so he got his daily physical therapy from Amy: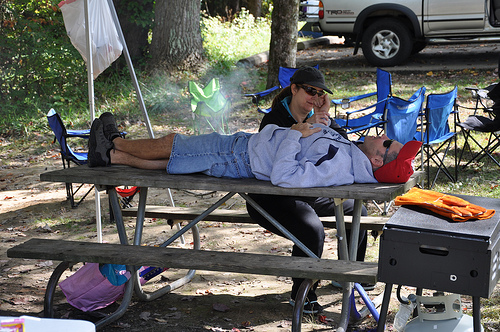 And, on Saturday evening, we pulled out some Michigan-acquired sparklers and turned the kids loose: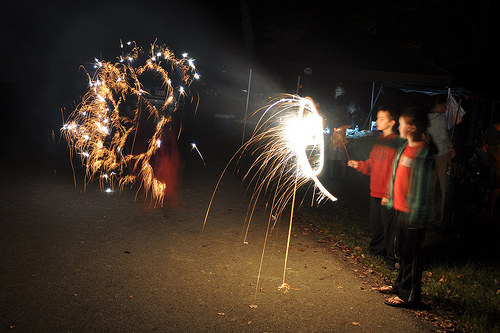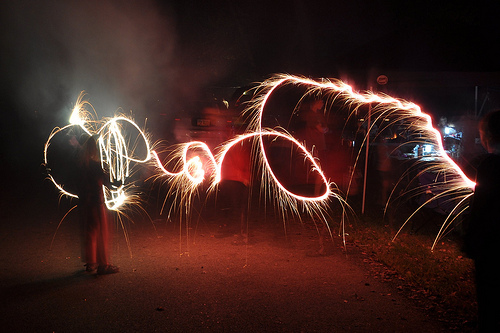 Not a bad weekend getaway at all!