March 20, 2012
After the rock climbing at the U.S. National Whitewater Center, Julie and the boys (the blue helmets) moved on to whitewater rafting:
Pre-trip safety instruction with a deep southern hipster: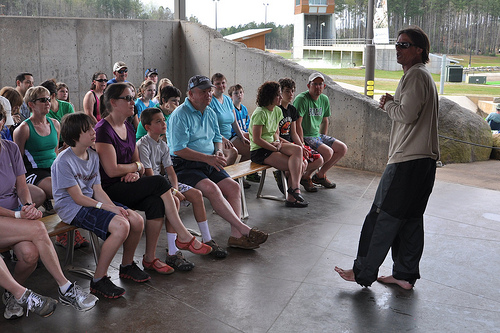 Loading up (did I mention that they'd dyed the water green for St. Patrick's Day?):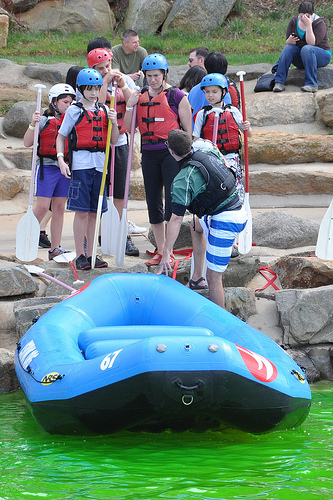 Heading into the rapids: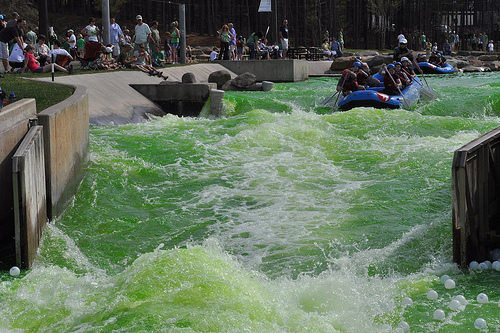 And…the action shots: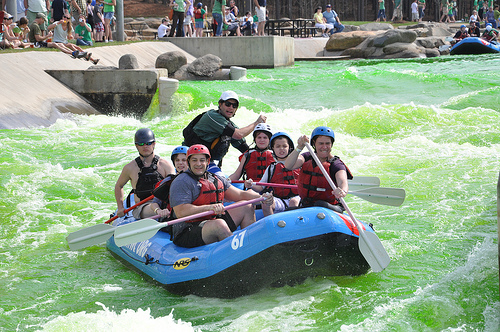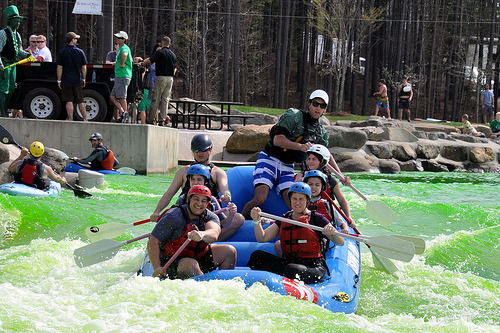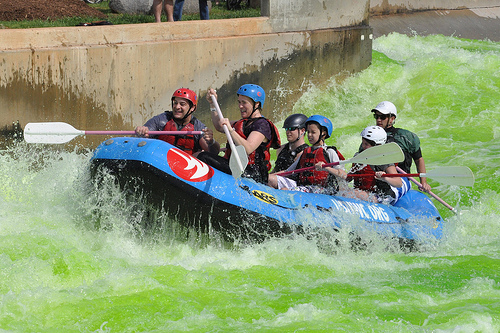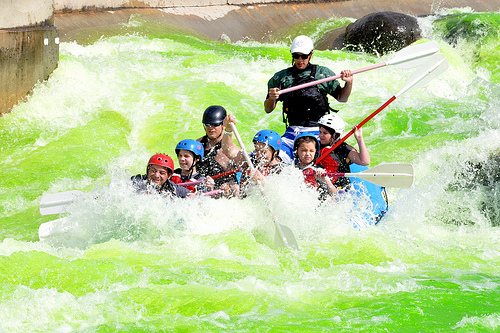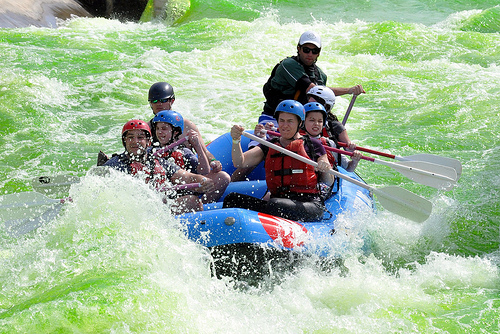 So, if you race down steep rapids, how on earth do you get back to the headwaters? With a conveyor bridge, of course!