January 7, 2008
Carson got a great book on fingerprint drawing (and requisite inkpads, pen, and pad) for Christmas from Cheryl and Bruce Bone. He was wayyyyy into it.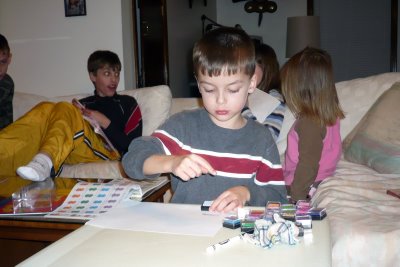 With pretty nifty results!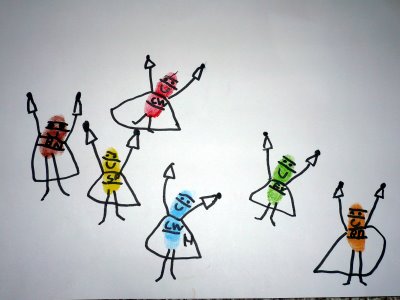 Carson being Carson, it wasn't too long after the above picture was completed that he began freestyling. So, we went from innocuous happy people…to superheroes…to soldiers!
We made time for literature. Grandma Pam helped Alana catch up on her set of princess novellas: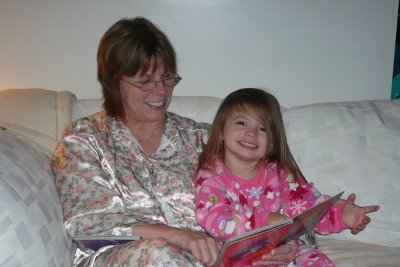 And, to round things out, there were some music appreciate sessions. What Meg is thinking here: "I hope Aunt Julie and Uncle Tim regularly have these boys clean their ears!"