February 16, 2008
When Carson's class celebrated Valentine's Day, Alana and I stopped in to see some of the activities, which included a variety of crafts and games. I managed to snap a few pictures of this Kindergarden celebration to better capture the moment.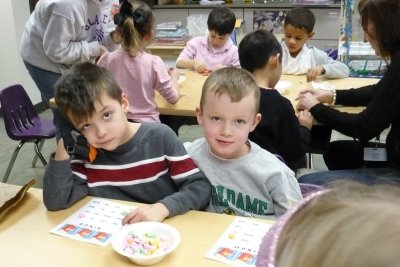 Above, Carson reluctantly poses for a picture with his friend John during Valentine Bingo. Later, after cupcake decorating – and eating – Carson was a little more enthusastic about posing for a picture with John.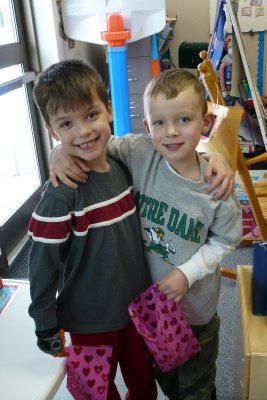 At the end of the party, when it was time to have snacks, I found 5 boys sitting together. The first picture they had me take was of the "Boys Club". Then Emerson joined the group and Carson flashed his Hook'em Horns hand signal. This prompted the "Boys Club" to become the "Longhorn Club". Carson's friend Jack, second child from the right, is also a former Texan, so I don't know who to credit with teaching so many of these Buckeye-children this Hook'em Horns gesture, but they were all very good at it.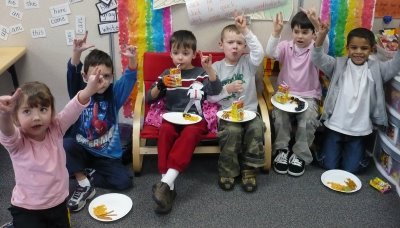 Little Longhorns, from left to right: Emerson, Tommy, Carson, John, Jack, and Jacsen.