March 12, 2009
This might be a record when it comes to a time span during which we haven't added any posts. I've been ridiculously busy at work (happy to have a job, no matter how the job itself is…), and Julie's gotten herself sucked into some major volunteer work through the boys' school. And…we haven't been taking much in the way of pictures. Benton's been a videoing fool, but he hasn't been getting the videos edited and uploaded.
Enough with the excuses. Time for a little catch-up work.
I made a quick trip down to Austin to see my folks towards the end of February. Conveniently, the trip landed on the same weekend that the Texas Longhorns opened up their baseball season with a four-game series against the Flames of the University of Illinois – Chicago. Texas swept the series, and I made it to the first three games before catching a Sunday flight back to Ohio.
The weather was great! Disch-Falk Field really has been spruced up from the renovations of the past couple of years. The renovations were pretty much done by the time the season started last year. But, over the latest off-season, they replaced the Astroturf field with FieldTurf before the new season began, which was an interesting change. And, I got to catch up with a number of good friends who showed up for the games.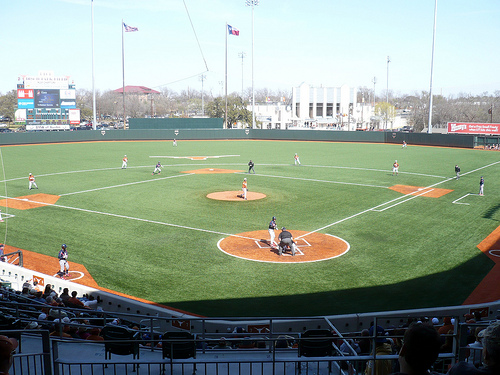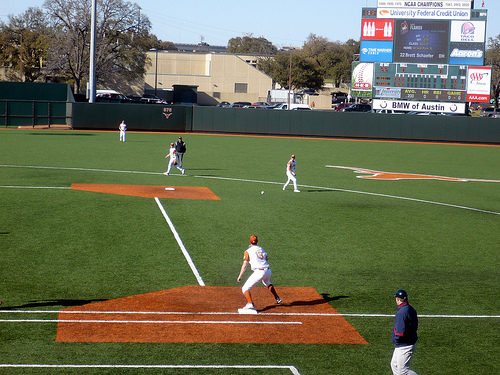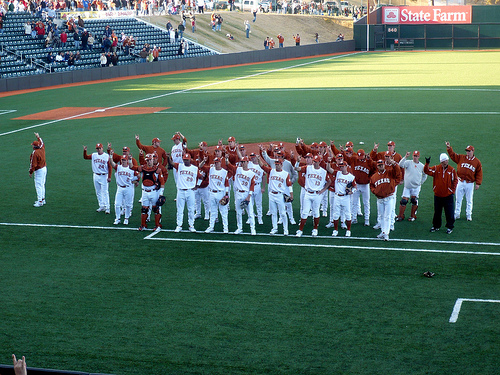 The Horns are off to a 12-1 start heading into Big 12 conference play this weekend, so I'm crossing my fingers that I'll be taking some time off in a couple of months to make a road trip to Omaha with Benton.