May 28, 2009
After heading to her 50th High School Reunion in Akron, Grandma Marilyn came to town.  Since she won't be here in June when Alana celebrates her 4th birthday, Grandma took her out on a special birthday luncheon. This ladies only-luncheon was a dressy affair to the Cheesecake Factory.  Alana dried her hair, picked out her clothes and accessories and was ready to go at 10:30 am.  Somehow, Alana managed to wait an hour until it was time to go.
As was expected, Alana enjoyed a lunch of chicken tenders with lots of ketchup.  She then followed it up with a slice of chocolate cheesecake.  Pictures tell the story best, so I'll let them finish out the event.
Alana prepares for lunch by drying her hair and getting all dressed up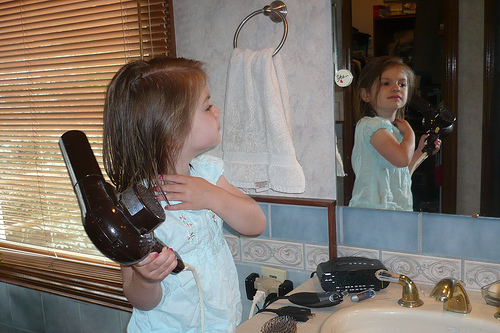 After what seemed like a long wait for Alana, all three ladies are ready to go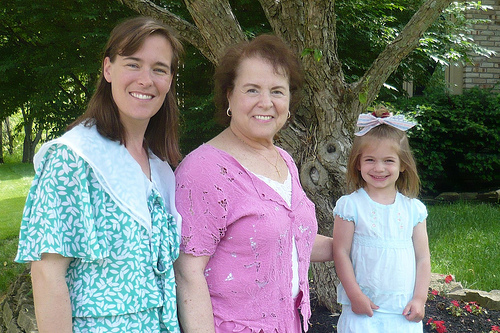 The best part of any meal: dessert!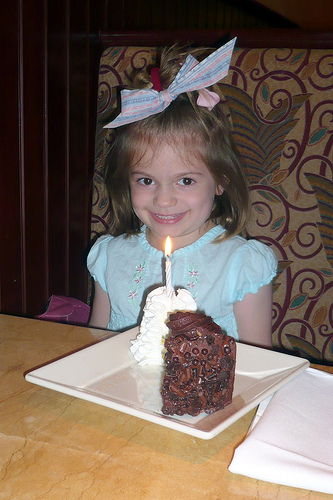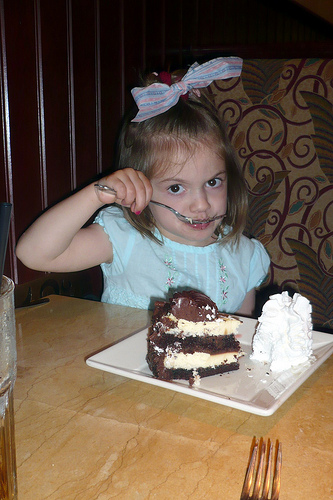 And, finally, returning home to enjoy her vintage baby buggy,  which was enjoyed by her mom some 30+ years ago.