November 21, 2009
We had a Forced Family Fun (FFF) outing to the Columbus Zoo last weekend. Julie and I teased Benton that we would head home as soon as we were convinced he was enjoying himself. He chuckled, in a pained and wincing way.
I did get this picture with one of our little cameras when all three kids got enthralled while watching the fish swim by in the aquarium.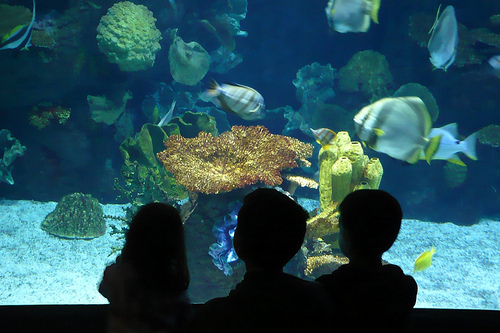 (L-R: Alana, Benton, Carson)
We stayed for about an hour all told — one of the nice perks of having a family membership to a world-class zoo that is 10 minutes away. Quick trips are the way to go!