December 13, 2009
A smattering of pictures with very limited explanations…
House Lights
This is a significant increase in volume from past years, largely due to Julie buying a couple of large tubs of used Christmas lights at a garage sale over the summer for $5. She used a lot of them, but they also got scattered to various neighbors (my responsibility starts and ends with the one stretch of white lights along the gutters in the front).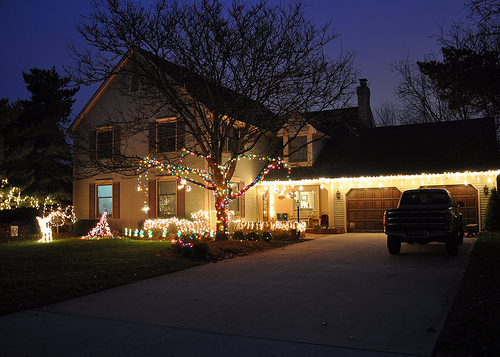 The Boy Loves the Hat
As soon as Julie got the boxes of Christmas decorations out, Carson started begging to dig through them to find his Santa hat. He's even worn it to school!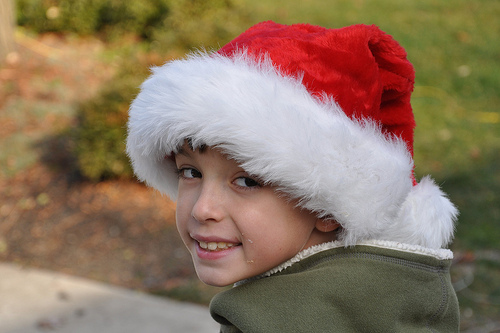 Christmas Baking
This past Friday night saw our house fully loaded with 14 kids and 12 adults while five of the wives baked Christmas cookies. I didn't manage to document much of the chaos during the process. The end result: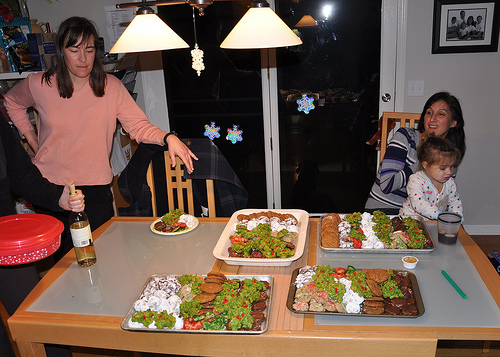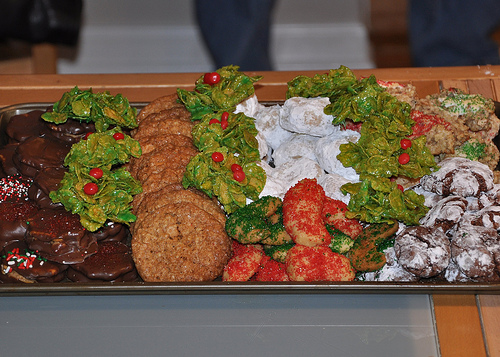 Seeing Santa
Saturday was an annual function put on by the neighborhood association (or some other organization — not really sure) with crafts and Santa. Alana was rarin' to go: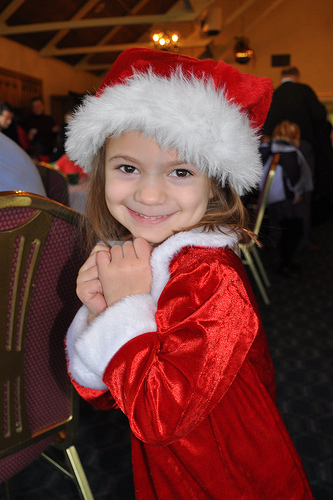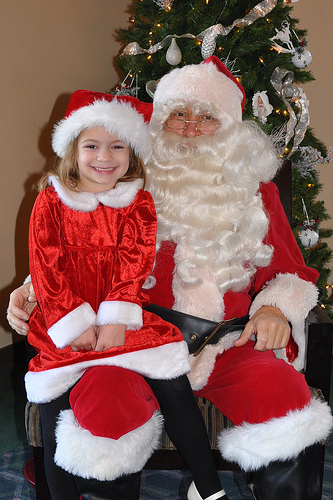 And, the Ladies of the 'Hood made Santa's day
Clockwise from Top-Left: Julie, Jen, The Dedie, Beth