February 2, 2010
Alana headed outside a couple of times to "clean the snow off of Mommy's car," but, for the most part, she stayed inside — Grandma Pam is entirely too much of a draw, especially in sub-20 degree weather.
On Saturday afternoon, she played some checkers with Julie: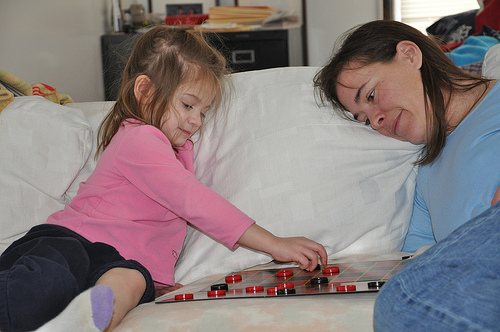 She's totally up for a little smack-talk after a sweet move: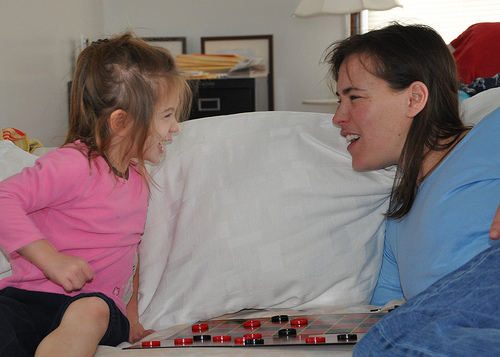 She also entertained herself a bit, hunkering down to listen to a Webkinz podcast while reading a book: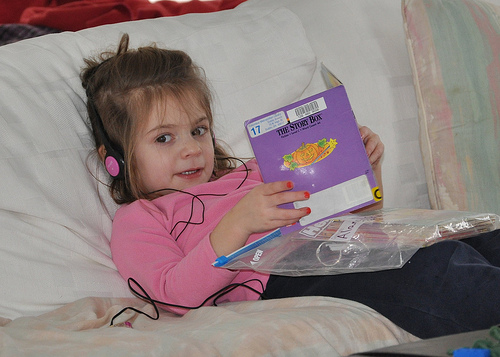 And…rounding out the day snuggling with Grandpa Bob: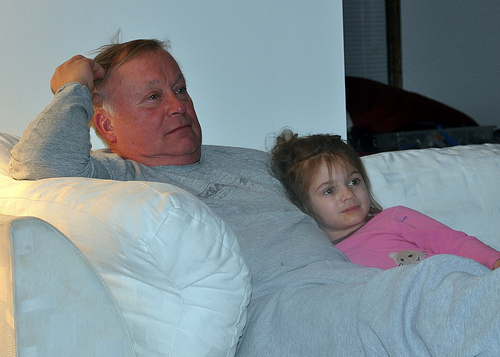 She announced on Sunday evening, when we'd been back home for just a few hours, that she missed Grandpa Bob and Grandma Pam. Life's tough.