February 9, 2010
Several weeks ago, Alana and Grandma Marilyn made a Berenstein Bears picnic basket out of a brown paper grocery bag. Alana immediately got a wild hair to have a "picnic breakfast" the next morning. I told her it was going to be wet. She walked over to the front door, opened it, and pointed to the (covered) front porch and explained, "I'm going to have it there." I explained that it was going to be cold. She insisted.
I was off at work the following morning, but she remembered and remained equally insistent, so Julie let her do it: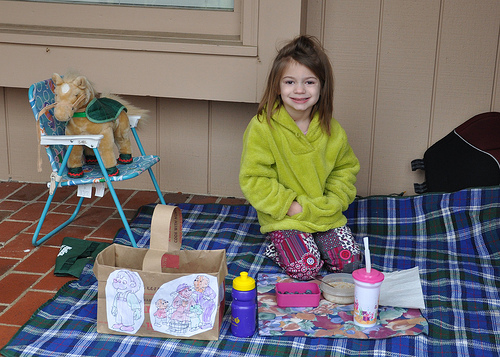 Afterwards, she noted that it was kind of cold, and maybe she'd wait until the summer before she would do THAT again.