July 10, 2010
Due to early summer travel and vacations running rampant through the neighborhood, we hadn't had a Friday evening cookout/hangout in our driveway for what seemed like ages. To make up for it, we took things up a notch last night by introducing homemade buffalo wings to the menu for the evening! We fired up a couple of burners and then Chef Bill went to town.
The Setup (It Had Been Raining, So We Set Up the Canopy)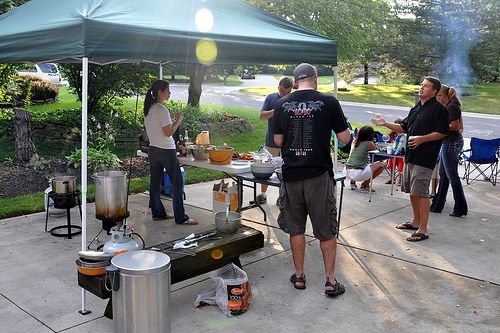 The Wingmeister and His Assistant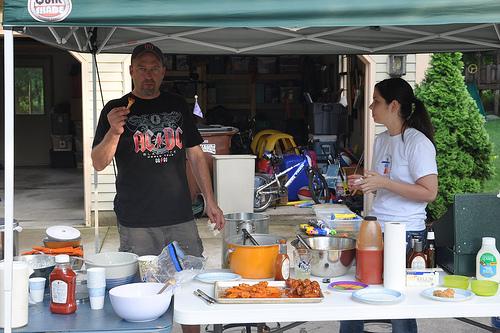 Some of the Kids Chose Alternative Seating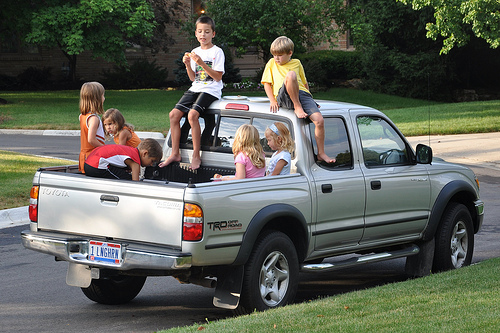 The Real Housewives of Springburn Drive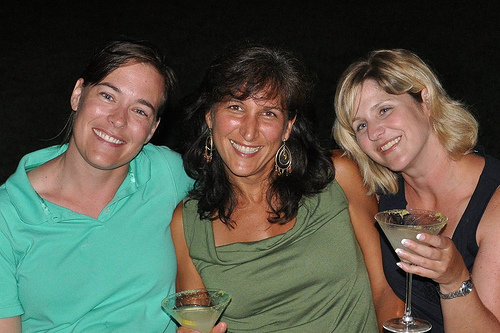 Everyone agreed it had been too long, and we still were missing a few of the regular families, so we're looking forward to a number of repeat performances over the remainder of the summer!