March 28, 2011
Thanks to a Christmas gift of weekly skiing passes at a couple of mounds near to Columbus, all three of our kids have become pretty competent skiers. Benton quickly got hooked on snowboarding and hasn't looked back. Carson bounces back and forth between skiing and snowboarding, but looks like he's leaning towards the latter.
We rolled the dice and booked a couple of nights at the Holiday Valley Ski Resort in upstate New York over spring break. It's no Vale, but it's got twice as many runs and they're twice as long as the local slopes. We were officially off-season, and, when we arrived Tuesday afternoon and took a couple of runs, things looked a bit bleak — heavy slush. But, we got 6″ of snow Tuesday night, so Wednesday was good skiing…albeit largely ungroomed. By Thursday, the groomers had been hard at it, and the skiing was ideal, if a bit chilly.
Riding Up and Getting Ready
Julie and Alana on the Lift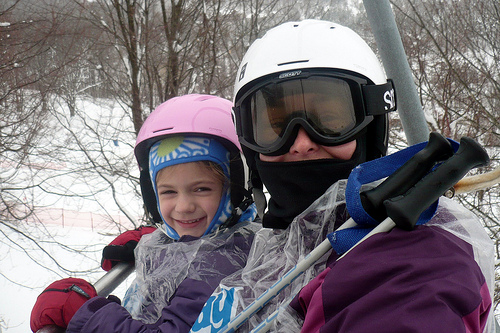 Carson on the Lift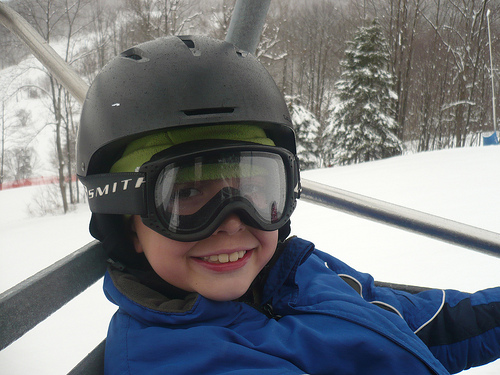 Alana Poses While Waiting for Carson to Get His Snowboard Strapped On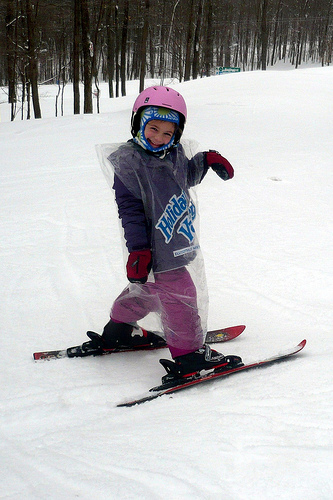 Carson and Alana Ready to Head Down Northwind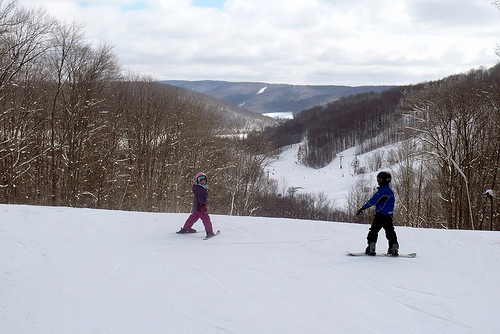 Benton and Carson Strap on Their Boards Before Heading Down Mardi Gras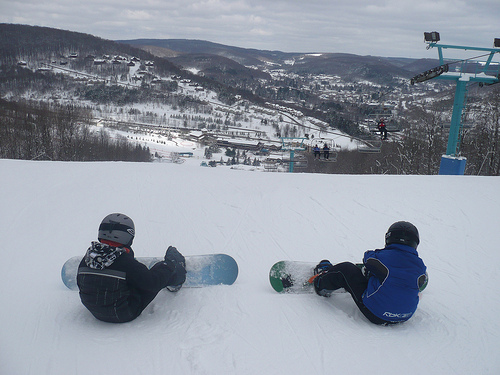 Heading Down…
Because we were off-season, there were no crowds whatsoever, neither getting onto the lifts or coming down any of the runs.
Benton Coming Down an Ungroomed Independence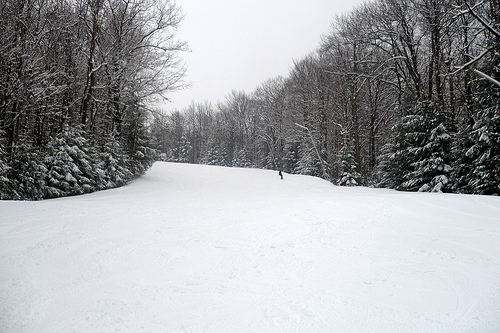 Carson and Benton Snowboard Down Independence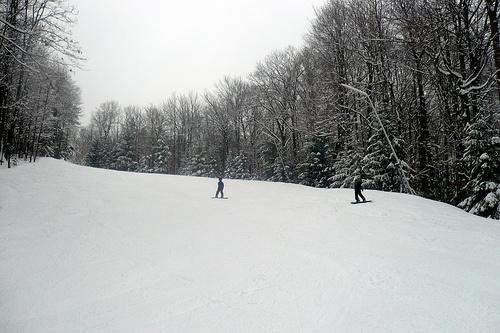 Alana and Carson on Northwind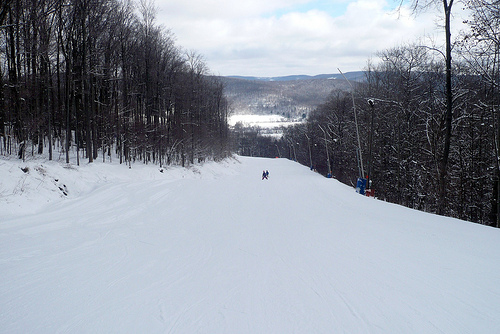 Carson Snowboards Independence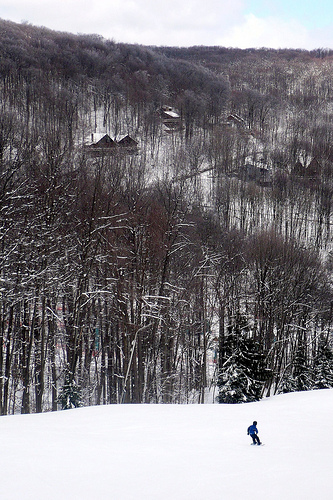 Exhaustion at the End of the Day
On Wednesday, Carson, Benton, and I were skiing, and Carson announced that he'd had enough and was heading in. Benton and I decided we would make a few more runs. One run later…Benton was out. Of. Gas. He lay like this for several minutes after completing the run and would have been content to lie there indefinitely! To his credit, this was after a morning of skiing, lunch, then swimming in the indoor/outdoor pool (which included a 3-kid snowball fight and various dares of each other to sit in/lie on snow-covered patio furniture by the pool), and then afternoon skiing: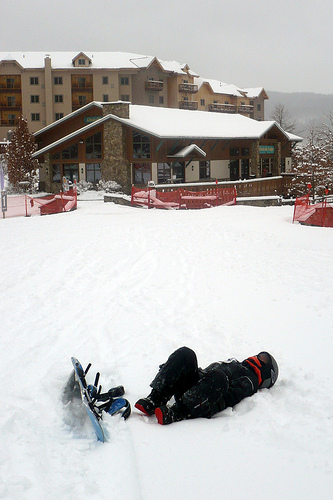 Hot Tubbin'
Trip number three to the hot tub (I was the adult escort for the first two, but Julie finally drew the short straw):