April 9, 2011
Somehow, we managed to have each of our three kids playing two sports apiece this spring — 2 soccers, 3 baseballs, 1 flag football. Today was the start of the soccer season.
What a difference a season makes. Alana largely just "chased the action" in the fall, but she actually got in and played in her first game this year: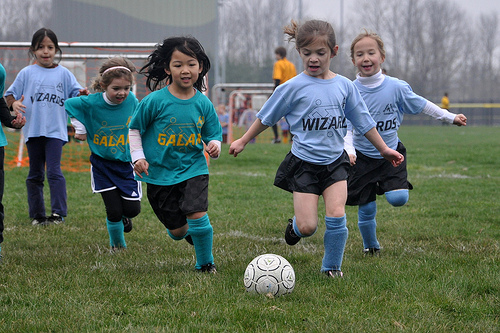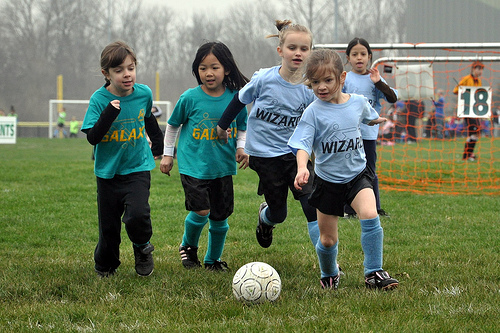 She scored at least three goals, and any goal (by anyone) warranted a celebration: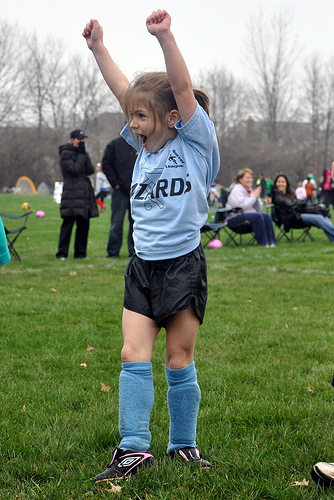 She even paid attention to her coach!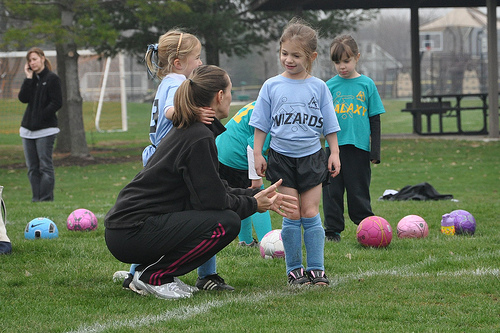 Benton's game was a couple of hours later. He's right back in his groove there.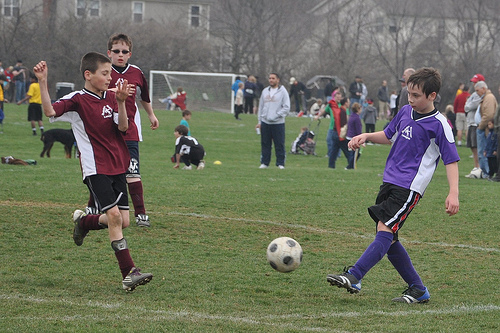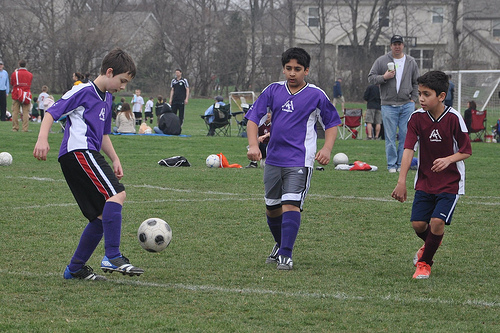 He played the entire second half and the lack of off-season conditioning started to show. And…he's got a 1.5-hour baseball practice later this afternoon!