June 5, 2011
Over the Memorial Day weekend, Benton was busy with baseball and various friends, Carson was really busy with new friends (more on that in the next post), and Alana…was bored. We filled the time by multiple projects in the kitchen:
We started by making gingerbread cookie dough (not really the season for that, but it's what Alana picked out of the cookbook I gave her to leaf through). While the dough was chilling, we tackled chicken tenders — flour, egg, breadcrumbs, deep fried. Alana did both the chicken-coating and the frying: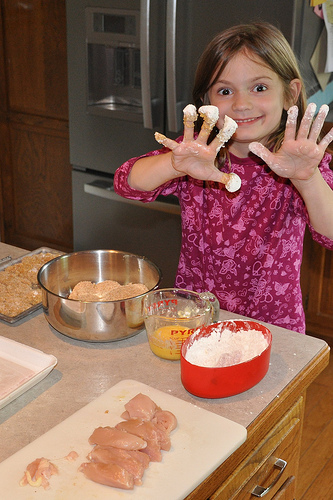 After eating, we tackled the gingerbread cookies: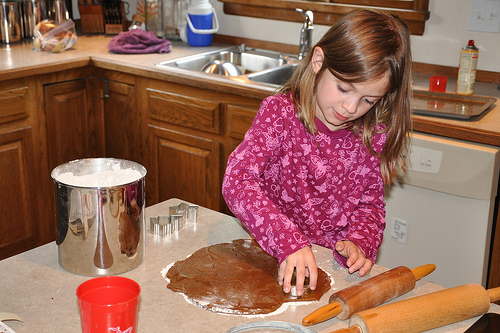 Alana did some, er, interesting decorating: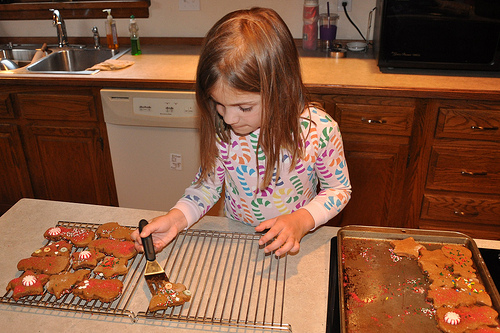 On Monday, we made tortillas (Alana had her first run at actually cooking / flipping them), refried beans (she helped with the initial sorting of the beans), and sopapillas (for which she did the measuring/mixing, cutting, and frying).
She's on her way to becoming quite the independent little chef.