October 15, 2011
It's been a busy fall on a lot of fronts, which is my excuse for not posting. I'll see if I can get caught up with a few posts over the next few days.
Starting off, Benton made his first foray into school-run sports by running cross country this fall. We're not sure where exactly he got the idea (none of his close friends ran), but he'd announced in the spring that he thought he would give it a try in the fall, and give it a try he did! What I now realize is that cross country — any distance running I suppose — is something of an engineering problem, in that the goal is to find a pace during the core of the race and then starting the final sprint in such a way that you're out of gas right as you arrive at the finish line (but not before). Below are a couple of pictures from one of the invitational tournaments near the end of the season. Benton bested his personal best in this race by over half a minute, finishing the 2-mile course in 13 minutes and 20 seconds — a solid, middle-of-the-pack finish in the varsity race (7th and 8th graders):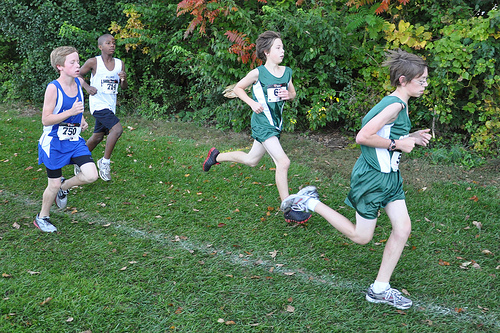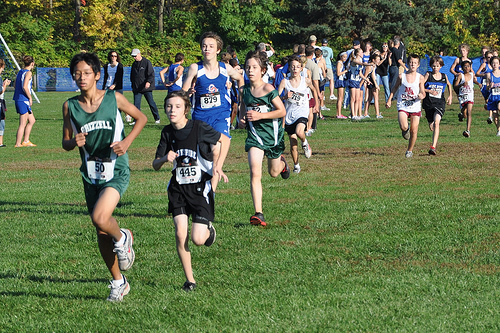 We headed straight from that race over to some soccer fields just east of Columbus so he could knock out his second fall sport — soccer. Benton is now on a team in a mid-level league that has a couple of his good friends on it. The team is one of the best in their league, having lost only one game as they head into the end-of-season tournament (that loss came on the one weekend when Benton…and his two friends…were off camping — more on that in a later post). As with cross country, Benton is a solid, above-average player who genuinely enjoys the sport and his teammates, so that has made for a fun fall.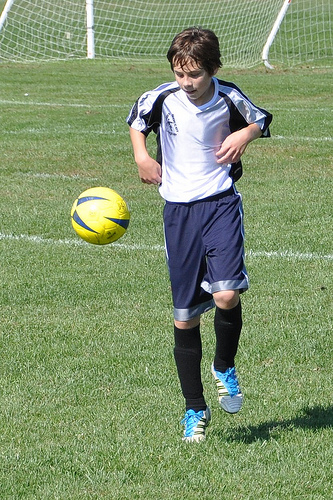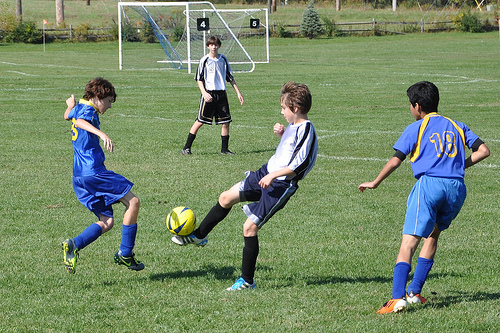 All in all, it's been an active fall!