January 15, 2012
This photo was actually from between Christmas and New Year's, but it seemed worth posting. Alana has become quite the voracious reader. The Dublin library system works in such a way that we can check out 20-30 books at a time…and that's regularly what happens. We, of course, are thrilled to encourage the activity.
We're also thrilled to see the built-ins we put in get used as Julie intended.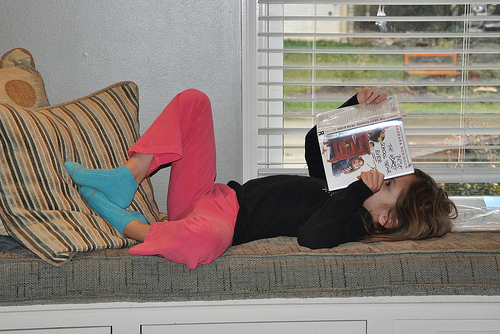 This photo was taken on a drizzly mid-morning, when I was trying to get some things knocked out on the computer and Julie had run out do some errands. Alana, unprompted, went and got a book, came into the office, and plopped down quietly to read.