February 16, 2008
One of the items that seldom shows up in casual family photos is the family's camera. Oh, sure, it may be caught in the odd reflection in a mirror, or it may even be included at a party where there are lots of cameras floating around that offer end zone video quality. But, obviously, it's hard to have a camera accidentally creep into a picture…because it's usually being used to take the picture!
In the spirit of giving the humble point-and-shoot its due, I give you…our camera: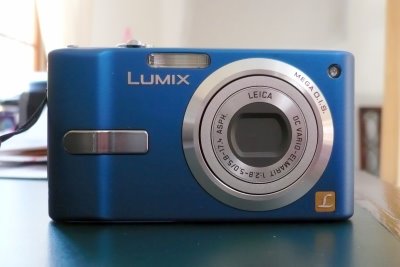 And…um…our other camera: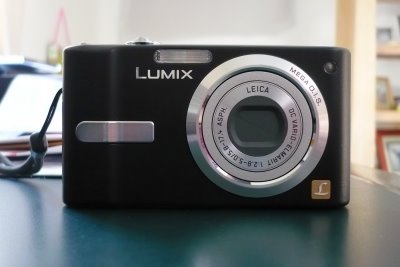 We've found ourselves in the somewhat unique situation of having two virtually identical cameras. The story goes something like this: a couple of weeks ago, I mentioned that our main camera had disappeared during a science museum outing. We gave it a week or two and then ordered a replacement. A week or so after the replacement arrived, Julie's cell phone went missing. In her search for the cell phone…the camera turned up (it took another day or two for her to locate her cell phone in the drawer of Carson's desk)!
We'll replay a few pictures from the original camera in the upcoming posts.