April 27, 2009
One of the downsides of having two cameras floating around is that, apparently, it's easy to go for quite a while without realizing that there are as-yet-not-uploaded pictures on one of them!
Carson's a good month into the spring soccer season, and he's really turned into quite the little player. He's one of the designated "power kickers" on the team, and he has gotten much less hesitant when it comes to going for the ball. It's fun to watch him, and he seems to generally enjoy himself!
That's him in the navy jersey second from the left: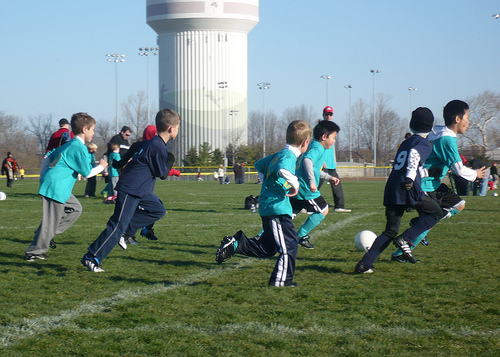 And, no, those are not soccer socks on his arms — long-sleeved shirt with black gloves.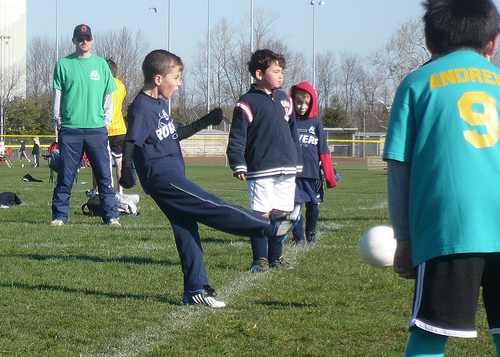 Getting in there and mixing things up with the other team: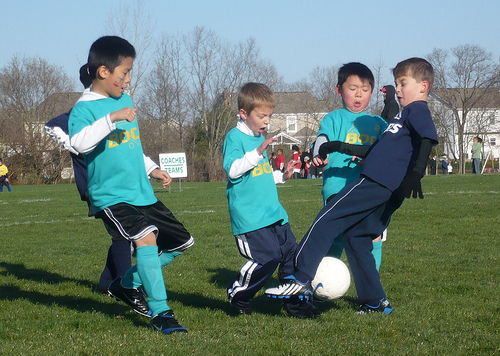 And another kick: