September 19, 2010
"What?" you say. "You're already a one dog family. Aren't you?"
Well…we were.
And then Julie's Uncle Ray called from West Virginia this morning to report that a lab mix had been hanging out on Bob's farm all weekend, she had a collar (but no tags), and she was exceedingly pleasant. Seeing as how his farm is pretty remotely located, the belief is that she was dumped on the side of the road. She is in good health — a little skinny and with fleas, but seems to have been reasonably well cared for otherwise.
The quandary that Ray and Bob had was that they were heading back to Ohio and didn't know what to do with the dog.
Below are the pictures of "Char-Char" (interim name, proposed by Alana, as an homage to…who else? Alana's first crush: Charlie Robison!).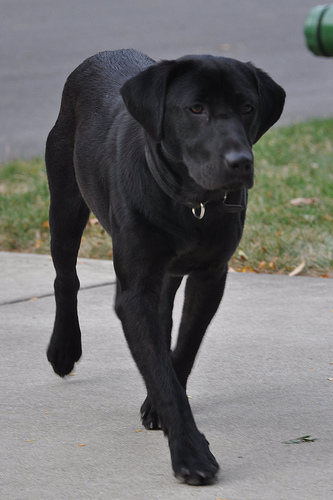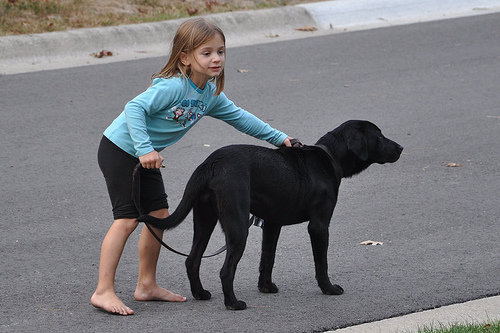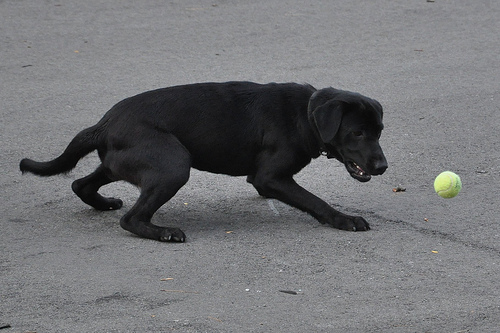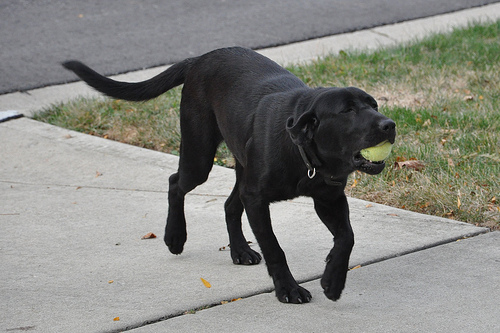 We'll be making an effort to get the word out in the community where she was found, and, in theory, we'll be exploring lab rescue organizations locally. But, no one in the 'hood is betting that her stay at our house will be temporary.