January 1, 2011
We live 5 minutes from the Scioto (SIGH-oh-toe) River, which runs pretty much on a direct line to downtown Columbus. Back in September, Carson and I found a little trail tucked away off of a road that parallels the river and did some exploring: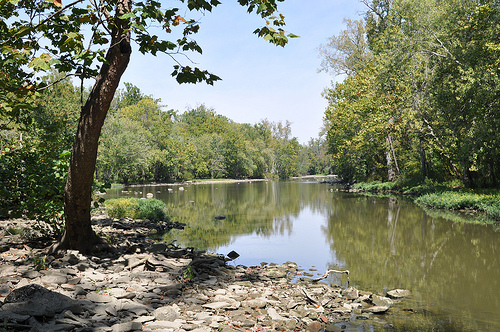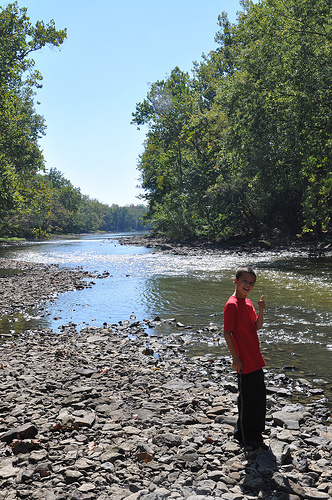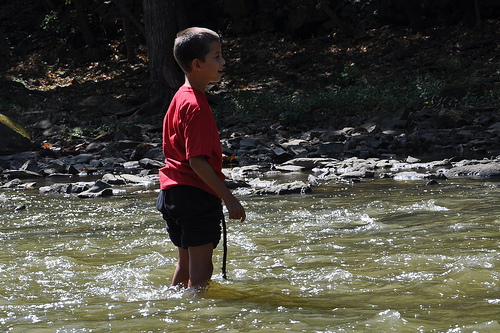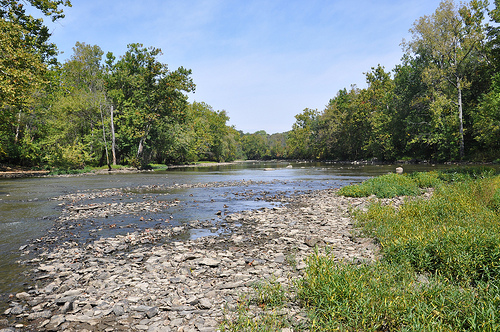 Benton, Carson, and I returned to the same spot shortly after Christmas.
(For those interested, all of the photos below except for the Benton/Carson one and the frozen-in-the-ice tracks were HDR-enhanced — with the most dramatic effect on the last photo below)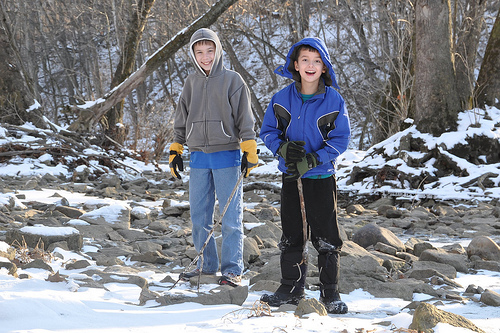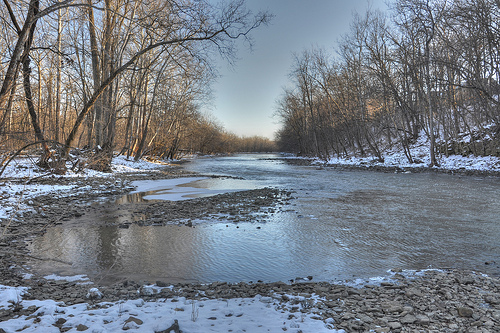 We couldn't figure out exactly how the ice had formed this way on this log: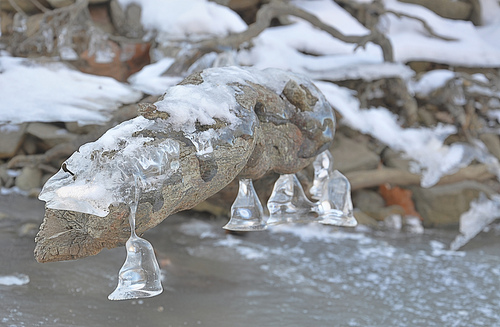 We scared up a couple of Great Blue Herons and proceeded to find their tracks.
These tracks were actually grooves in the frozen surface of the river (we couldn't quite figure out how that happens):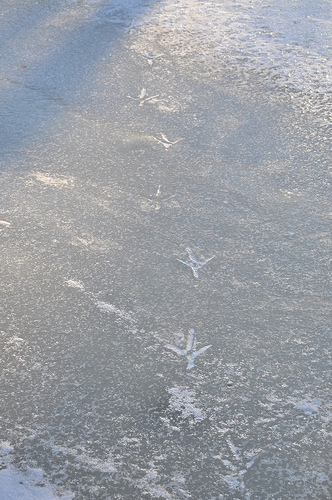 And, more tracks in the snow across a frozen portion of the river: