July 17, 2011
We seem to have settled into a nice pattern of repeating the cycles of our respective youths, in that the "lengthy summer road trip" is becoming an annual event.
This year, we started off with a 14-hour drive to Angliers, Quebec, Canada, where Julie's aunt and uncle have had a cabin on Lac des Quinze for the past 40 years (that's 40 years of steady expansion and improvement in support of a large family — easily qualifying as a "resort" without even factoring in the warm and entertaining hosts!). After 3 full days there, we loaded up the family again and drove 13.5 hours to my folks' cabin on Rangeley Lake in Maine ("funny" story: up until the day before we left on the first leg of the trip, Julie thought that the second leg was going to be 4.5 hours; it turns out that Googling directions from "Quebec" to Rangeley, ME, is sort of like googling directions from "Texas" to New Orleans, LA — it's a big province!).
We did manage to leave my suitcase behind in Canada, which, luckily, turned out to be  pretty minor blip in the trip. I'll get those clothes back at some point!
One thing we learned this summer is that our kids have become seasoned road-trippers. We initially planned on a 6:00 AM departure for the first leg of the trip, and we expected that leg to take two days. The kids took turns lobbying for an earlier departure (!), and we wound up "compromising" on 5:00 AM…and then managed to be on the road at 4:45! AND, the kids eschewed breaks to stretch their legs so much that we completed the trip in a single day. We repeated the exercise for the second leg of the trip (not leaving until 4:50 AM…we were on vacation, after all, so should be forgiven the 5-minute slippage!).
After a couple of days there, Julie drove me down to the airport in Portland, ME, to fly back to Columbus. She then stuck around with the kids for the week in Maine before driving to New York to see friends and relatives for the next weekend, and then on back to Columbus.
<whew!>
Kicking off with a few pictures from the first leg of the trip:
View from the Cabin (Carson on the Dock)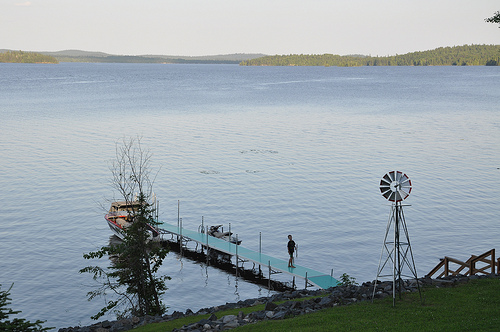 The Cabin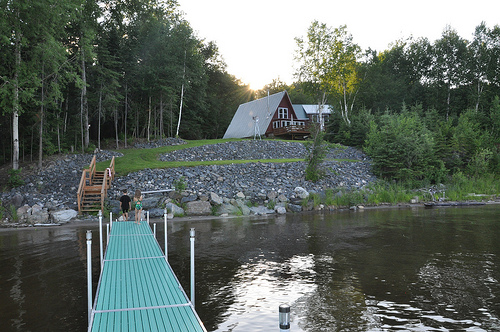 Trolling with Uncle Bill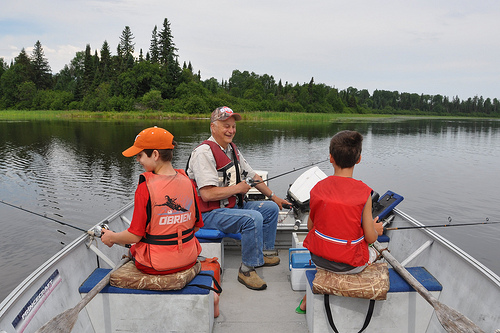 Setting Unrealistic Expectations for How Many Walleye Can Be Caught in 1.5 Hours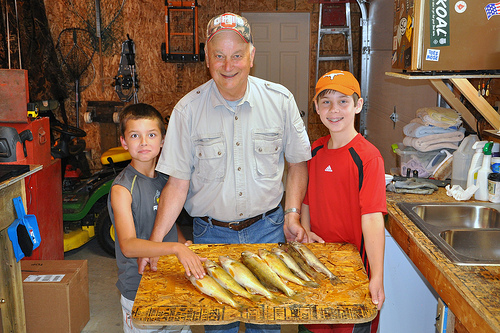 Carson Could Hardly Wait to Eat Them!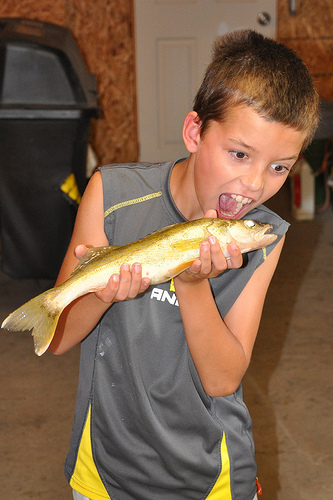 It Wasn't All About Fishing, Though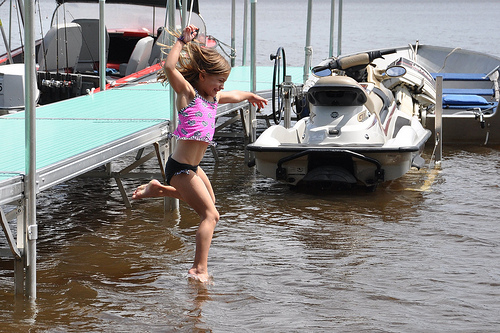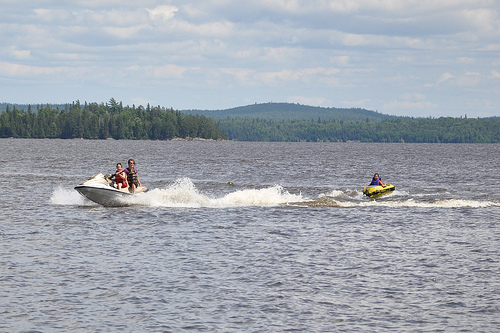 Aunt Elaine Got "The Look" When She Questioned the Dungeonmaster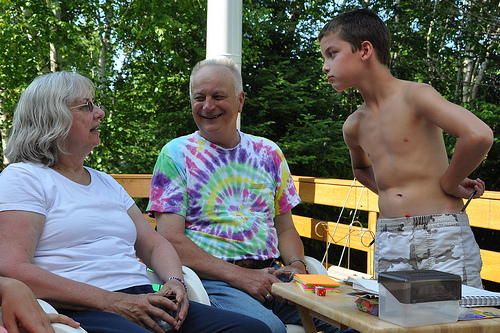 Oh, Yeah, Did I Mention They Have Four Laying Hens?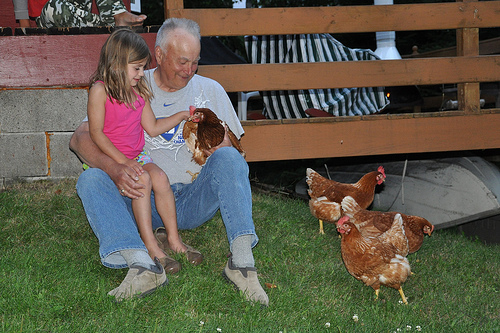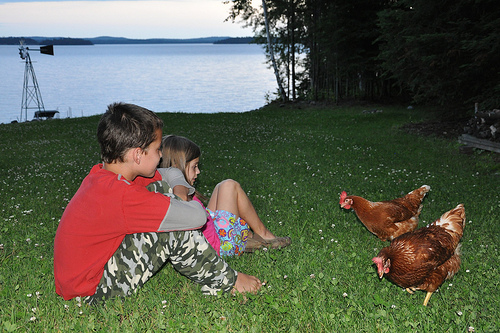 I culled down the photos as best I could…but still wound up with a few more than are posted here. You can check the full set out (44 pictures) on Flickr.